Over the years, much importance was not given to workplace gadgets, however, in recent times, the reverse has been the case. 
In this article, I'll be sharing with you some of the best workspace gadgets for creative professionals in 2022. 
You should keep in mind that the workspace for creative professionals is not necessarily the traditional desk, seats, and a computer. 
There are many eccentric, fascinating, and practical gadgets available today to assist you to manage your workspace and boost your productivity. 
Discover some cool tools and gadgets that can enhance your workflow in the list below.
Best Workspace Gadgets For Creative Professionals
1. The Mac Studio With M1 Ultra And M1 
You can work in 3D on this computer and utilize all the resources required to boost your creativity.
 This computer creates 3D pictures and interacts flawlessly with Adobe software. It has proved to be a modest product that provides excellent value for the money spent on acquiring it. 
2. The Universal Audio Sphere L22 Modeling Microphones
Every creative professional should have this gadget! It's that good.  Numerous designs of these microphones are produced by Sony, AKG, and Neumann. 
The dual capsule design of this gadget makes it one of the best tools available for creative professionals to enjoy styles like dynamic and condenser for high-quality classic audio because of its great instrument recording abilities. 
3. The Elgato Key Light Mini Portable LED Panel
Many people overlook lighting and thereby disregard its key importance. You require a tool like the Elgato Key Light Mini Portable LED Panel because the lighting is crucial to productivity.
With this device, you can make your vlogging outside your workspace better. It has a brightness range of roughly 800 lumens, is easily adjustable, and provides excellent video quality.
This gadget illuminates areas and faces on the go and even lets you modify the lighting's shade.
A conventional tripod mount, integrated battery, hardware controls, and USB-C power are additional features of this gadget. 
You also get a built-in brightness dial, and all the device's essential settings and connectors are on the side.
4. The Apple iPad Pro 11-Inch With Liquid Retina Display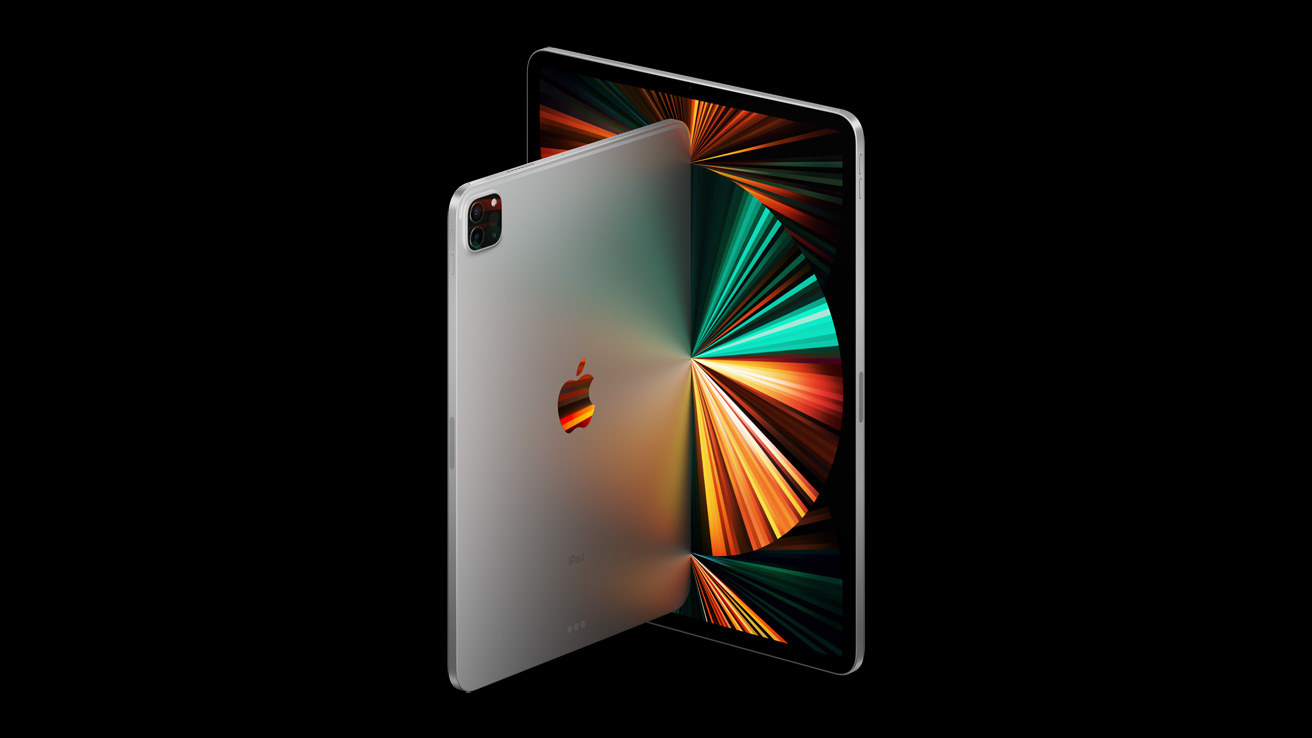 Due to its practically bezel-free design, this product offers a large amount of surface space, making it a valuable tool for animators and graphic designers. The Apple M1 chip, P3 wide color gamut compatibility, and 5G and Wi-Fi 6 connection are all features of this device.
It has a slim, lightweight form and is absolutely fantastic for digital drawing. At the moment, this product costs $799 on the market.
5. The Wacom One Creative Pen Display
Wacom One Creative Pen Display is what you need if you're creative and want a digital drawing experience that feels like drawing on paper.
This tablet features a digital pen with different brush tips and a 13-inch screen. Drawings may be made, photos can be edited, and images can be shared on social media or transferred to another device.
Your creative process will be convenient and effective thanks to the fact that you can use attachments from other companies with this device and that it works with several PCs and Android devices.
6. Moon Pod
I know you may say a couch isn't a gadget but this moon pod is no ordinary couch. This chair is so comfortable that you may take a break from working while still doing so. Also, anything that aids the productivity of a creative professional counts as a gadget. 
Proper rest is a major factor in productivity. You'll notice that as soon as you unwind and feel completely comfortable, inspiration and fresh ideas will hit you right away.
So, it is important to take the time to make a space where you may be creative, which you can do with Moon Pod.
7. Chalkdown Standing Desk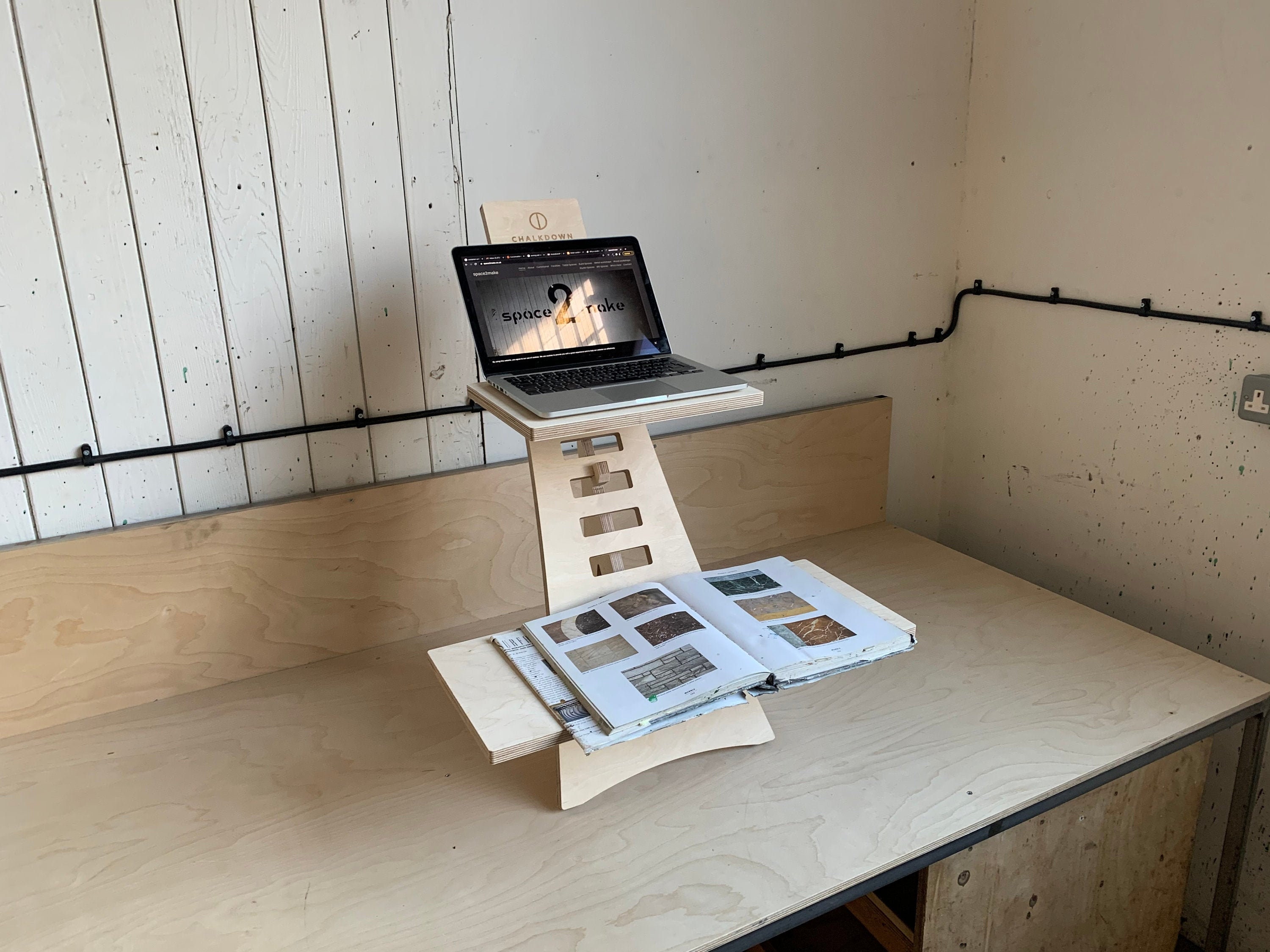 Your productivity will greatly benefit from the incredible functionality of the Chalkdown Standing Desk.
It also has an innovative design that will enable every creative professional to set up the most practical workflow.
The substance is safe for the environment, stable, but also highly adaptable. Additionally, the light weight makes it easy for you to test out several locations for where you want to install this table stand.
The 144 height adjustment choices will let you choose the position that is most comfortable for you
8. reMarkable 2 Digital Tablet
Who still uses paper to write or draw? it certainly shouldn't be you as a creative professional. 
You may take notes on this tablet computer that looks like a sheet of paper. The ability to transform everything you write into text and store it in Google Drive and other services is also offered.
Also, this is a very useful tool for brainstorming and teamwork. For individuals who enjoy taking notes and are seeking a digital substitute, this is a must-have.
9. TRIO – Portable Dual & Triple Screen Laptop Monitor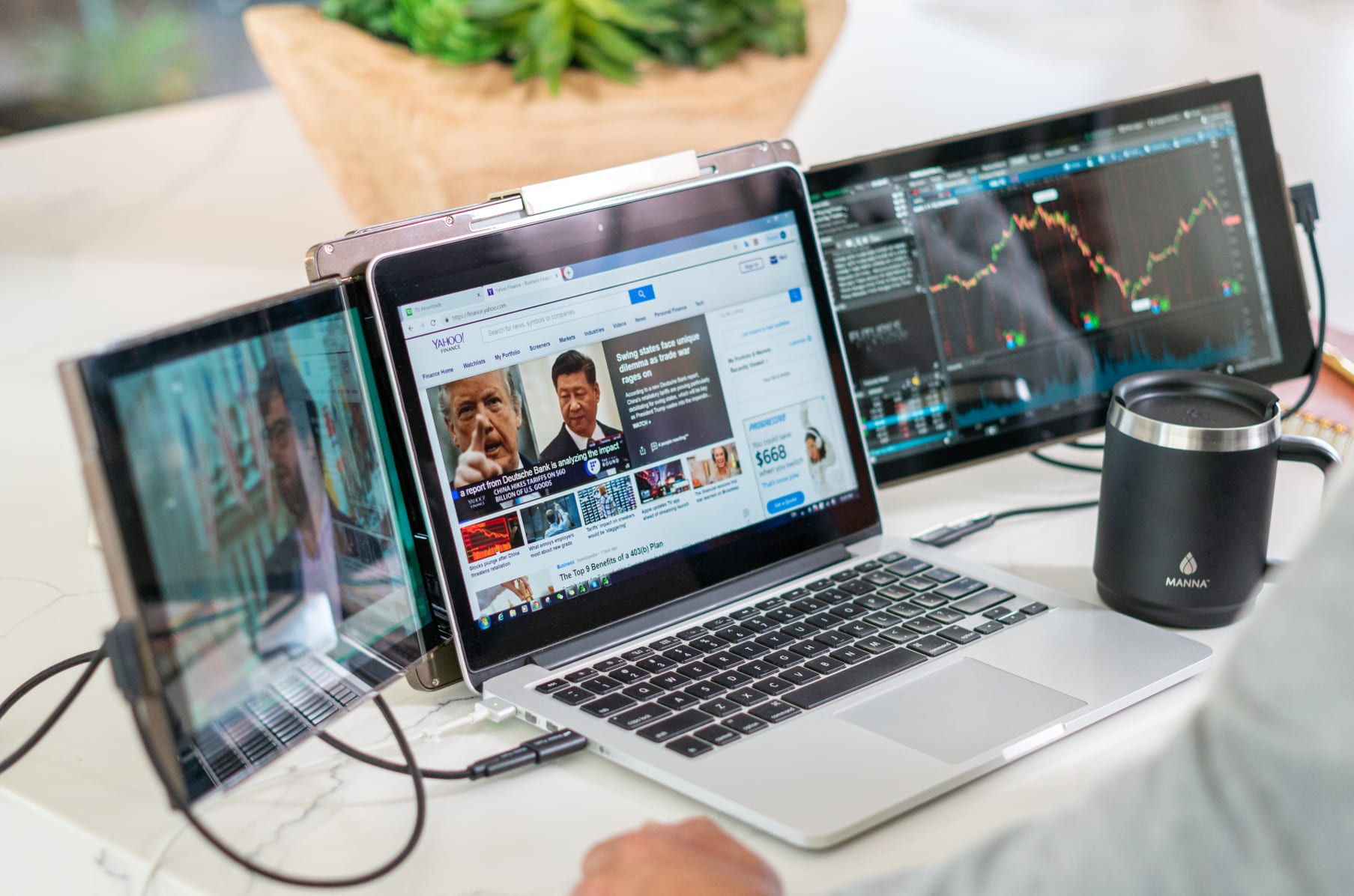 Creative artists dream of being able to work on many screens at once. This is a practical choice that also improves productivity and streamlines your process.
For any professional who engages in creative work, such as writing or photography, the TRIO device will be just perfect for you.
You can get multiple screens for your laptop with the tool. You can utilize it anyplace when you consider portability. 
10. Blue Light Glasses
Every creative professional should remember to wear eye protection. Eye problems because of too much focus on screens might occur relatively suddenly, but regrettably, it can have a detrimental impact on both productivity and health.
By the way, one of the effects is frequently a headache. Therefore, you need to pay attention to specific glasses that shield your eyes from computer rays in order to protect your vision.
You might think about blue light glasses as an example. Despite the fact that researchers are still looking into how beneficial such lenses are, experts have found a noticeable improvement when wearing such glasses. 
So, you too need to get these glasses so you'll protect your eyes while working. 
11. Ember Temperature Control Smart Mug 2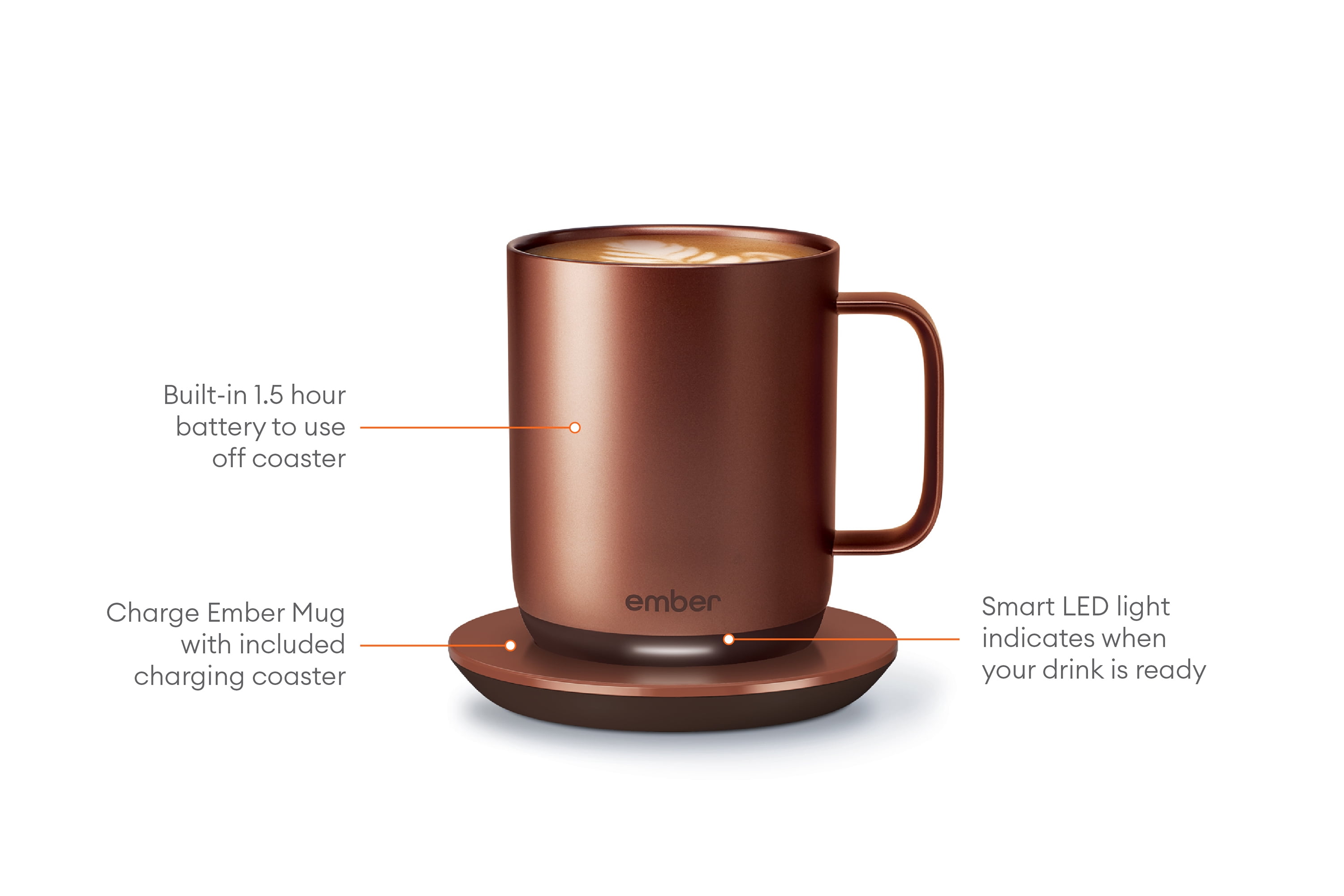 There's a saying that coffee is a creative's best friend and I couldn't agree more. Creatives rely on their warm coffee to keep them up and active while working. 
So for creative professionals who want to keep their coffee warm always, a smart cup like the Ember Temperature Control Smart Mug 2 can be a wonderful option.
For as long as 1.5 hours, your coffee will stay hot. You get to choose the temperature yourself and manage it straight from your smartphone at the same time.
12. Air Omni 6 in 1 Charging Station
For anyone looking to create the coziest and practical workspace possible, charging stations have always been a must. 
The PITAKA Air Omni's ability to simultaneously charge six devices is a noteworthy feature. The iPhone is among the many devices that this station is compatible with.
You can simply position the device on the desktop thanks to its design and construction. Because of how rapidly it charges, the device is absolutely worth your time.
Conclusion 
We have seen so many Workspace Gadgets For Creative Professionals in 2022 in this article. 
These gadgets may seem simple but can go a long way to boost your productivity while working. 
Which of these gadgets do you own or Intend to get? Please share your answers in the comments section.