For you to understand how Remitano Network Coin works, you need to first get the understanding of how block chain and crypto currency works.
Remitano Network Coin Blockchain and cryptocurrencies makes everything transparent and that's one good thing about it. And at the sametime, secure.
It is impossible to fake a transaction on the blockchain because everything is rigorously verified by computers.
At the same time, your personal information is very much secured because an easily generated private key is everything you need to transact on the blockchain.
A corrupted organization cannot block your transaction because in a blockchain, every transaction is replicated all over the world.

Read Also How Can I Use Bitcoin To Shop In AliExpress?
Blockchain has made it possible to transact globally cheaply. You can transfer value across the globe in seconds at an incredibly small amount of fee, sometimes for free.
Filling a long form of paper to justify your 500$ transfer to your relative overseas and waiting 10 working days for it to arrive is just a terrible distant past.
Remitano Network Coin Blockchain products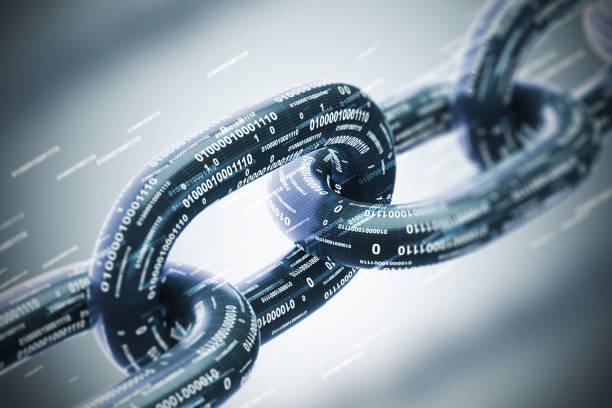 Remitano Network is not a single blockchain but a collection of blockchains specifically designed to be interchangeable. Remitano Network will have cryptocurrency of 4 main blockchain products including:
1. Low fee decentralized P2P with multisig technology

2. Decentralized token exchange with low fees
3. Decentralized escrow service with low fees
4. The low-fee smart contract system
The Remitano Network will be built through a series of phases, each typically lasting a quarter. With each phase, each new blockchain product will go through 3 states: development state, testnet state, and then mainnet state. It is estimated that each product will stabilize after 3 quarters from the start.
The Definitive Guide of RENEC Token
At the end of June 2021, Remitano launched its very first token called RENEC and now allows users to mine this coin for free.
Read Also Is Axie Infinity Coin A Good Investment?
So What Is RENEC?
Let's all run through all we can about RENEC
RENEC is actually the abbreviation of Remitano Network Coin – the official token of the Remitano Network. It is a Blockchain created to make it possible for users to transact quickly with cheaper fees, secure escrow, and execute complex smart contracts using the RENEC token.
Recently, users can only gain RENEC through mining on the Remitano exchange. We will surely get to more enlighten about these definitions in the following sections.

For you still finding it confusing, Remitano is one of the prestige and quality P2P escrowed cryptocurrency exchange in more than 30 countries all over the world.
Currently, the exchange is allowing users to buy and sell P2P with 6 cryptocurrencies which including Bitcoin (BTC), Ethereum (ETH), Tether USDT (USDT), Bitcoin Cash (BCH), Litecoin (LTC), and Ripple (XRP).
In addition, the exchange also has other outstanding investment products such as Invest, Swap, etc. to meet the investment needs of customer groups.
In addition to serving the Vietnamese market, Remitano's products are also expanded to many other countries around the world.
Remitano's users come from more than 30 different countries, typically: Malaysia, Indonesia, Cambodia, African countries (Nigeria, South Africa, Ghana), India, Pakistan, Venezuela- this diversity contributes to the solid position of the Remitano exchange as well as the potential level of the RENEC token.
Token: RENEC
Blockchain: Remitano Network
Protocol: Authorized Proof of Stake (DPoS)
Token Type: Utility Token
Base Mining Power (solo): 0.02 RENEC/hour
Supply: Supply will be decided as a result of the RENEC mining program

Simple And Easy Ways to Mine RENEC
RENEC Token Mining Instructions. Currently, users can only earn RENEC by mining it on Remitano app. Especially, the mining of this token is now completely free.

The Following Steps below are easy way to keep mining RENEC:
Step 1: Register on remitano website
Step 2: After registration, Search for "Remitano" on App Store or Google Play Store and Download Remitano mobile app any one that works for you that you prefer.
Step 3: Open the app then login. After that tap on "Verify account" on the menu to verify phone number (if you haven't done it yet).
Step 4: Click on the drop-down menu at the top left corner of the app, and click on "Earn RENEC" in the menu.
Then on the mining page, Scroll down to mine RENEC by tapping the button "START MINING/Mine RENEC" to receive the airdrop.
Then you will see the counting time of the RENEC being mined.
You need to know that The mining will stop after 24hrs. So remember to login to the app daily to keep mining RENEC.
You can also decide to refer your friends and and even family members to start mining RENEC. If they are inactive on the app,for a while, you can decide to remind them by clicking on the button "Remind friends to mine RENEC".
They will be automatically reminded to mine RENEC. See the yellow arrow from the last screenshot above.
Know that it is very much important for you to verify your level two account. You can do that by submitting identity documents.
To verify your account, it is simple you just have to click on "Verify account" from the menu.
Then click on "verify" next to level 2 and follow the instructional steps to verify your account with documents verification.
After successful verification, the "verify" will change to "Verified". See screenshot below.
Another opportunity to earn more RENEC is to be a good RENEC ambassador by inviting or referring your friends to mine RENEC.
ALSO help them to verify their level 1 and level 2 accounts. You can see the RENEC rewards you will get and enjoy when your friends mine Renec and also verify their level 2 account.
Conclusion
Through this article, I hope I was able to give readers an overview of the RENEC token as well as the Remitano Network ecosystem.
Which was my ultimate goal writing this article. If you have any questions or comments, don't hesitate to leave them below. I will be waiting patiently for your feedback on how you lobed this article and found it helpful.