IP cameras are the best way to watch your family and pets. The problem is not all IP cameras are created equal. Some have great features but aren't easy to use.
Others have a lot of features but don't come with the best software for them.
This list will highlight the ten best IP camera software for Windows in 2022.
Best IP Camera Software For Windows
There are several IP camera software for windows in 2022.
Here are a few:
1. Milestone XProtect Essential+
Milestone XProtect Essential+ is a good choice for small to medium businesses.
It can be integrated with Milestone XProtect Corporate, and features include:
Video analytics,
Event management,
Remote viewing (via a web browser or mobile app),
Mobile monitoring (with remote control).
2. Xeoma Pro
Xeoma Pro is a cloud-based security camera software solution that offers users a robust set of features at an affordable price.
You can use the software to monitor your home or business and record events in real time.
With Xeoma Pro, you can use multiple cameras for better coverage and security.
You will also be able to stream live video from your IP cameras freely from anywhere in the world and record it locally on a hard drive or external storage device (such as an SD card).
If you want more features such as motion detection, this program has them too.
This feature will detect movement within the field of view and send notifications via email or text message if something suspicious is happening around your house.
It also supports remote access. This feature enables people who aren't physically present to have limitations when watching what's happening inside their homes.
All they need do is log into their computer remotely through any browser after installing the required plugin onto their system.
Sometimes when installing programs, things take longer than expected but usually only take 15 minutes max, depending on how the installation process is.
3. iSpy
iSpy is a popular IP camera software for Windows.
It has free and paid versions, but the free version is pretty much what you need to use as a primary security camera monitor.
iSpy supports up to 8 cameras at once, so if you're looking for something more robust to handle more than one camera at once, this might not be the best choice for your needs.
iSpy does have some good features like motion detection and email alerts when motion is detected in your house or business premises (or wherever else).
It also has some other valuable features like recording video continuously without any lag time between moments in time when using its built-in motion detector feature.
This means that if there's a movement within range of where someone might hide something such as drugs or guns in their pants pockets, those images will automatically start playing immediately.
It will be that way instead of waiting until later on after they've already been captured by another device, such as an iPad Pro tablet computer running iOS 10 software updates 10/10s.
Read More:
4. Camcloud Video Surveillance
Camcloud Video Surveillance is free software you can use on multiple computers and mobile phones.
Camcloud Video Surveillance features a user-friendly interface and is easy to install, making it ideal for beginners looking to get started with IP camera software.
Camcloud Video Surveillance has a variety of features that make it stand out from other similar programs in this category:
The price is low—it costs only $15 per year (or $1 per month).
This makes it affordable even if you're starting with IP cameras in your business or home.
You can add multiple cameras at once; this helps you save money by not having to set up each camera separately if you want more than one video feed going simultaneously.
It's compatible with Windows 10/8/7/Vista 32-bit & 64-bit operating systems, so there won't be any problems installing or using this program regardless of whether or not your computer uses those versions specifically.
5. Blue Iris
Blue Iris is a video surveillance software that allows you to record and monitor your cameras in real-time.
It's not as powerful as Xeoma Pro, but it has some great features that make it an excellent alternative for those who want something more straightforward than the full-fledged solution.
It has features like motion detection, live streaming, multiple camera support (up to 20 cameras), customizable layouts, and pan/zoom controls for each window on your screen.
All of which can be done using simple drag-and-drop actions.
You can also use the "motion alerts" feature if someone is moving around outside the frame of view of one or more cameras.
This will alert you via email whenever something interesting happens on these devices so that all users will receive notifications automatically, no matter where they are located within their network range.
6. Guarding Expert
Guarding Expert is a cloud-based IP camera software that allows you to monitor your home, business, or other properties worldwide.
The system is easy to install, use and manage.
It offers many features for both small businesses and large enterprises.
The main advantage of Guarding Expert over other similar products is its price.
It's one of the most affordable solutions out there.
7. CamDesk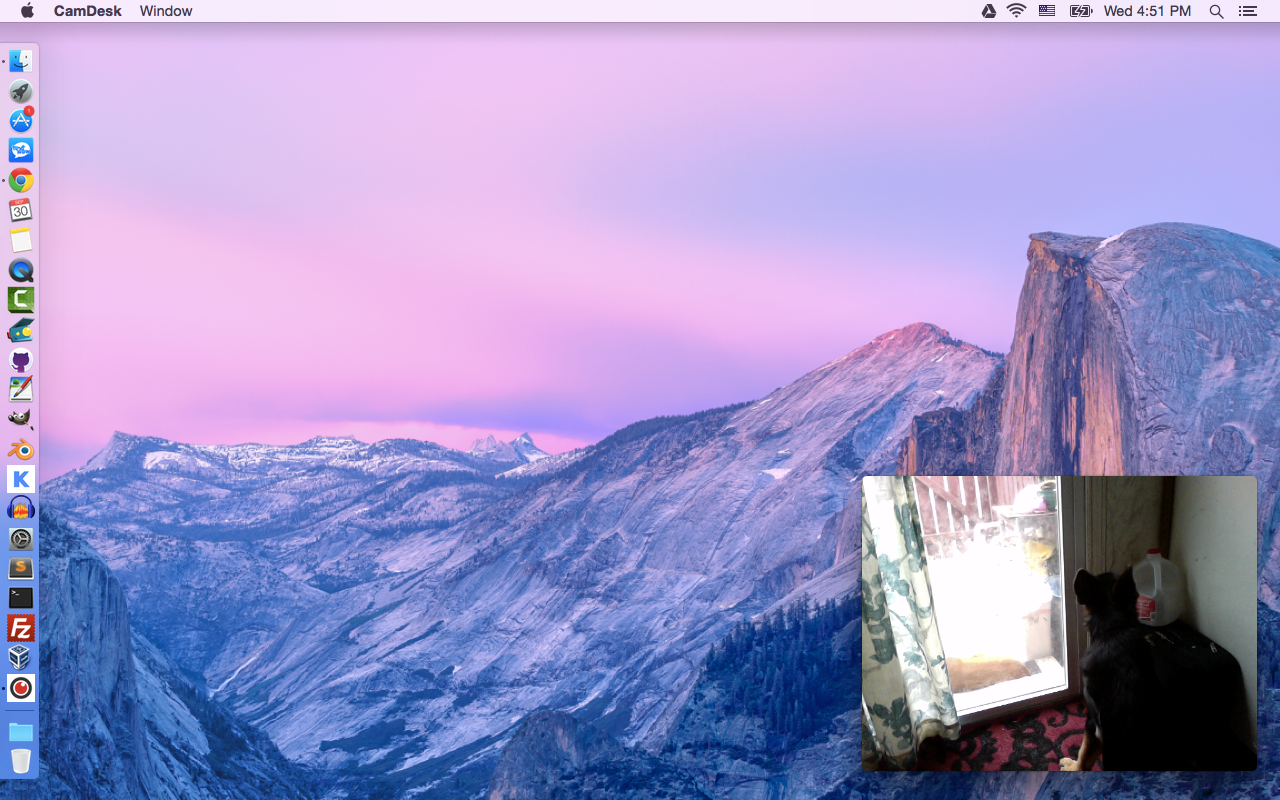 CamDesk is a free IP camera software that can view, record, and control your cameras.
The system supports multiple cameras and multiple users, making it ideal for small businesses or offices that need to monitor their property from remote locations.
CamDesk has many features that make it stand out from other similar products on the market:
A. Multiple locations
You can set up multiple locations in your network to view live video feeds without needing to connect one device at a time.
This is especially useful if you have an office with several entrances into which people can come and go freely.
You could then use CamDesk to keep tabs on who enters through each door (and when).
You could also use this feature if someone suspicious outside might like nothing better than breaking into your building while everyone else inside sleeps peacefully.
B. Multiple users
If more than one person is working at home or in an office building where many devices are connected, then some sort of system setup may be necessary before things start getting confused about which user owns which device(s).
But luckily, CamDesk has been designed specifically, so this doesn't happen often enough.
8. Security Monitor Pro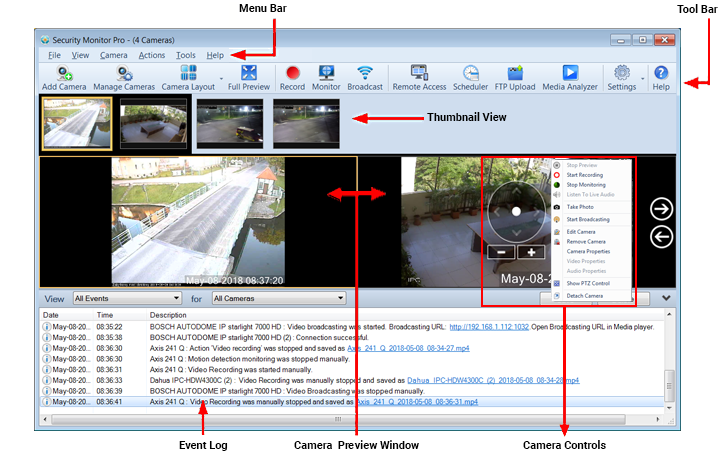 Security Monitor Pro is a valuable surveillance software that comes with a wide range of features.
It can be used to monitor your home, office, or business and send alerts when motion is detected.
The software lets users view live videos from multiple cameras at once, so you won't have to do any extra searching for the one you want.
Security Monitor Pro offers remote access via an app on your smartphone or tablet if needed.
You can look at what's happening at home while you are away.
9. Vivotek VAST 2
Vivotek VAST 2 is a good IP camera software for Windows.
It offers users a friendly interface, which makes it easy to use even for beginners.
Vivotek VAST 2 is also free and has no restrictions on installation or features.
You can download Vivotek VAST 2 from this link: https://www.vivotek.com/software/vast2.
10. Security Eye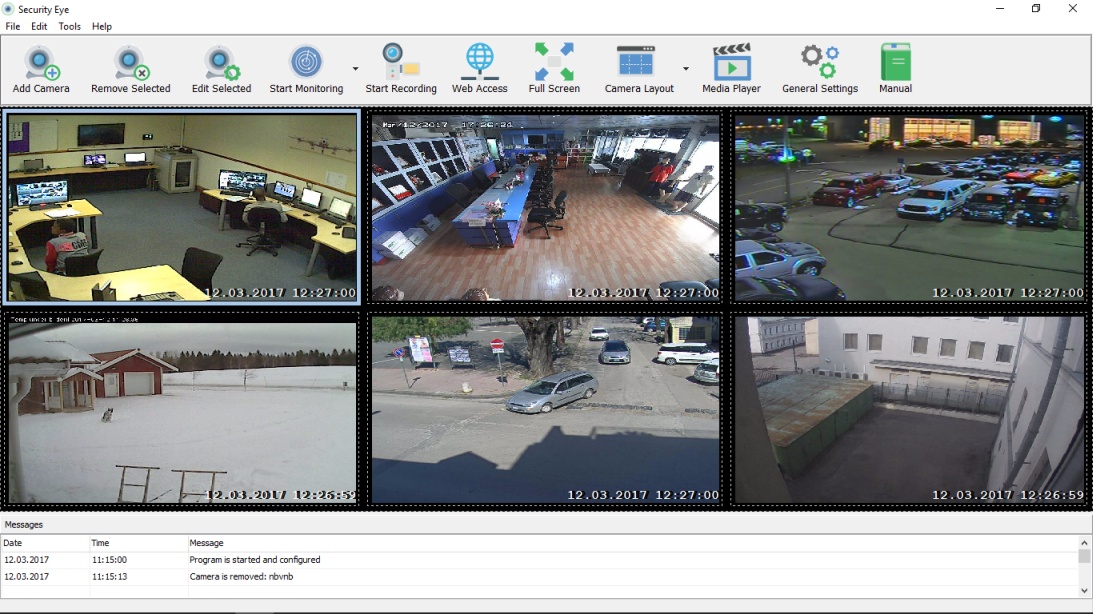 Security Eye is a good option for those looking for free IP camera software.
It's also compatible with all Windows (7, 8, and 10) and offers cloud-based security solutions that can monitor your home or business from anywhere in the world.
Security Eye is an open-source project, meaning it's available to download from GitHub and has no hidden fees or subscriptions.
Its users maintain the software and contribute code updates when needed.
Conclusion
We hope this blog post helps you find Windows's best IP camera software in 2022.
This blog post has covered basic features, advanced functionality, and extras.
So please feel free to experiment with all of these programs before making a decision.