Users of Craigslist's online classified site publish more than 50 million posts each month, according to the company.
With a registered account, you or your business may have utilized Craigslist in the hiring process or to find goods and services in the local region.
but your options to Delete Your Craigslist Account are restricted. There is no simple way to delete a account on Craigslist.
Basic information
You can only have one Craigslist account at a time, according to the Terms of Service. Additionally, postings must be made in a single place and category, and similar information must be posted within 48 hours.
Craigslist doesn't have a mechanism to deactivate accounts on its website, although inactive accounts expire after 90 days. If you have any active ad listings, your account will expire 90 days after the last one.
Read Also How To Delete Your Flipagram Account with Ease And Without Any problems 
Deleting your Craigslist Account
To delete your Craigslist account, There are two major steps that you must follow. To anonymize your Craigslist account, first, log in and replace your personal information with random characters. Second, contact Craigslist customer support and request the deletion of your account.
Are you looking for further details on how to delete your Craigslist account? Below is a list of step-by-step guidelines you can follow to delete a Craigslist account.
The Easy Way
Allowing your Craigslist account to expire is the simplest way to cancel it — go in, delete all of your postings and drafts, and then wait. 
You can change your email address to a non-existing email address, but it's not a wise idea because someone could gain access to your account and start posting ads.
Delete your hacked account becomes more difficult when you can't get back into your account to delete them or get responses from the Craigslist help desk.
Emailing Craigslist Help Desk
Another option is to enter into your Craigslist account and go to the "help pages" section. Craigslist Help Desk will receive your message if you scroll down to the "Contact Us" link and complete the email form.
They will respond to you via the email address you provided. Craigslist is not obligated to comply with requests to deactivate an account for no apparent reason.
Read Also How to Delete Your Venmo Account– Useful Tips
Harassment and Crime Reports / Phishing
The Craigslist Help Desk requests that you tell [email protected] if you have concerns with abuse or harassment (such as unsolicited phone calls) or to report a crime in the answer email they send. If applicable, they advise you to alert law enforcement.
Craigslist recommends contacting the Help Desk via the "Contact Us" page if personal information was uploaded. Select "Harassment" as the category and "911" as the subject.
If your account has been hacked, you may be able to resolve the issue by contacting Abuse. Log in to your account and delete any undesired postings, then change your password, according to the Craigslist Help Desk.
When you register a Craigslist account, you agree to the site's Terms of Use, which are a set of rules that Craigslist enforces to keep the site safe and secure. If you do not follow these rules, you may find that your account has been put on hold.
All users must be at least 18 years old, according to the Terms of Service, which also include a list of forbidden behaviours, account limitations, and post-reporting procedures. Posting illegal or offensive content, making false or fraudulent claims, creating posts with malicious intent, maintaining multiple Craigslist accounts, repeatedly publishing the same posts to multiple categories, or auto-flagging posts for your benefit may result in your account being suspended.
If your account has been put on hold, you can email Craigslist to find out why they're looking into it. Include your name, account number, and a description of how you use Craigslist in your email.
Your account may be reactivated if they determine that the hold was unnecessary. It may be permanently closed if this does not happen.
Read Also How to Delete Dstv Account – Deactivate Dstv Account
Things That Get Your Craigslist Ad or Account Blocked or Deleted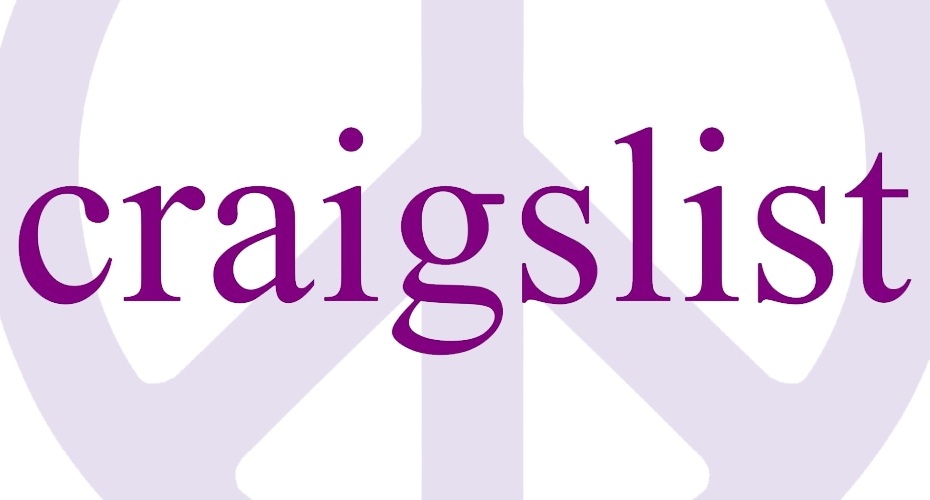 Craigslist relies on its users to report and flag ads that are inappropriate or break the site's policies. If you want your ad to stay on the site, make sure it's in the right category and doesn't contain any prohibited content.
When enough people flag an ad or a staff member receives an email about abuse and manually deletes it, the ad is removed from the site.
Copyright Infringement
You may only publish content to Craigslist that is either original or for which you have a mission.
If your ad is reported for posting written content, a photograph, or a logo that belongs to another person or company, it will be removed.
Copyright infringement can be notified to the site using the [email protected] email address, or by sending a written notice to the Craigslist corporate offices.
Copyright Agent, Craigslist, 1381 Ninth Ave., San Francisco, California, 94122 is the address. If Craigslist concludes that you have infringed copyright laws in any circumstance, your ad will be removed.
Threats or Harassment
Craigslist's goal is to facilitate the exchange of products and services politely. If you use the site to threaten another individual, your ad will most likely be marked as abusive and removed. 
Similarly, you should never publish photographs or writing that are intended to intimidate or harass another person or sensitive information such as an address or Social Security number that could jeopardize someone's safety. 
Harassment is also defined as postings that contain derogatory remarks about a specific race or group of individuals.
Read Also How To Delete Your Target Account – Deactivate Target Account
Illegal Activity
Craigslist should never be used to advertise or sell illegal items, such as narcotics because it is against the law. Be aware of fair housing and employment rules if you're advertising available housing or a job opportunity.
 If you put a restriction on who can respond, such as just people of a certain ethnicity, gender, or sexual orientation, your ad will most likely be removed from Craigslist.
Sexually Explicit Content
While Craigslist has a personal area, the site does not allow users to submit explicit sexual content.
In your ad, don't include any sexually explicit images, which Craigslist describes as any image that contains nudity or a sexual act. Similarly, don't include a link in your post that leads to such content. Take your activities to a private email or another site if you wish to exchange images with someone else.
Why Does a Person Need a Craigslist Account?
Overview
The classified advertisements function on Craigslist is available to both registered and non-registered users. Its ease of access could be one of the reasons it attracts millions of tourists each month.
Craigslist had over 62 million unique visits in June 2011, according to Compete.com. If you frequently publish advertising on the site, you might find it easier to create an account and obtain access to the site's members-only features.
Account Privileges
Using a registered account to post Craigslist ads makes it easier to manage them. You have access to a control panel as a registered user, where you can post new ads, amend existing listings, and re-post expired ones. Basic user information, such as email address and default geographic area, is also saved by Craigslist.
There is no way to manage a post without a Craigslist account, except through a link in an email you receive anytime you publish as an unregistered user.
You won't be able to change your post if that email is lost or if you lose access to that email address.
Paid posting
When you create a premium posting account, you will have access to additional services. Craigslist charges fees for job advertising in various major U.S. locations, as well as for brokered apartment rentals in New York and therapeutic services ads made on Craigslist sites in the United States.
You can post such listings with specific tools, lower rates for bulk ads, and the possibility to buy blocks of ads in advance so you don't have to enter your credit card information with each post if you have a paid posting account.
You can also permit different users to manage the same postings. It's worth noting that you don't need a premium posting account to create a paid post.
Security and Verification
Regardless of whether you use a registered account or not, all Craigslist listings must be verified.
When you make a Craigslist post, you'll be prompted to give a verification code before it can be approved. Craigslist will send your verification code to your email address if you publish an ad without creating an account.
You must enter a verification code that displays on the screen if you publish using a user account. Craigslist occasionally demands phone verification, which makes it more difficult for spammers to overwhelm the site with their trash ads.
What Does It Mean When Something on Your Craigslist Account Gets Flagged & Is Deleted.
Anyone who uses Craigslist quickly learns that while there are many fascinating and informative posts, there are also a lot of terrible ones. Scams, spam, and fraud are all common on Craigslist. As a result, the website has an automated mechanism that deletes posts that are flagged by users. If your post has been taken down, it means that there were enough people who were offended by it.
About flagging 
Craigslist's material is extensively moderated by its users. In the upper right corner of any ad you open, you'll notice an opportunity to report it. There are three reasons to flag an advertisement. The first is if it is placed in the incorrect category, such as a job posting in the Housing section. The second is if the content is forbidden under Craigslist's terms of service. The third is that it is considered spam if it is submitted too frequently. Craigslist recommends that you only publish the same ad once every 48 hours.
About Prohibited Content
The terms of service for Craigslist prohibit users from posting rude or indecent content. Anyone can report a post that he or she believes violates these conditions. Posts that are pornographic, illegal, threatening, defamatory, libellous, harassing, invasive of privacy, misleading, infringe copyrights, or otherwise harmful are forbidden and will be removed.
Removal of Free Classified Ads
Craigslist's automated system removes free ads that have been flagged with several negative flags. 
If your post got deleted or removed it's because it was reported by a lot of users. This does not imply that your account has been compromised or disabled. If you think it was removed by mistake, republish it but change the wording so it won't be flagged again.
Conclusion 
Site administrators are not under any obligation to delete or reject any post at any time even though Craigslist terms and conditions of service strictly forbid certain behaviours.
This simply means that you should be careful when making use of the site due to the fact that it may include content that you find offensive and can get your Craigslist Account deleted. Scammers are also dominant on Craigslist, providing false information to scam you.
While this is against Craigslist's regulations, such posts are not always erased. If you see any postings that you believe violate the rules, you can register an official complaint by sending an email to "[email protected]" or flagging the post online by making use of the tools in the upper right corner of the screen.