For self-employed individuals or individuals working remotely, having a dedicated workspace in your home is irrefutable as it helps you set aside distractions and focus on work. 
However, your existing house phone with an answering machine may not be up to the task of becoming the office phone. Here are some recommendations for the 5 best home office phones in 2022. 
Best Home Office Phones
1. Panasonic KX-TGF350N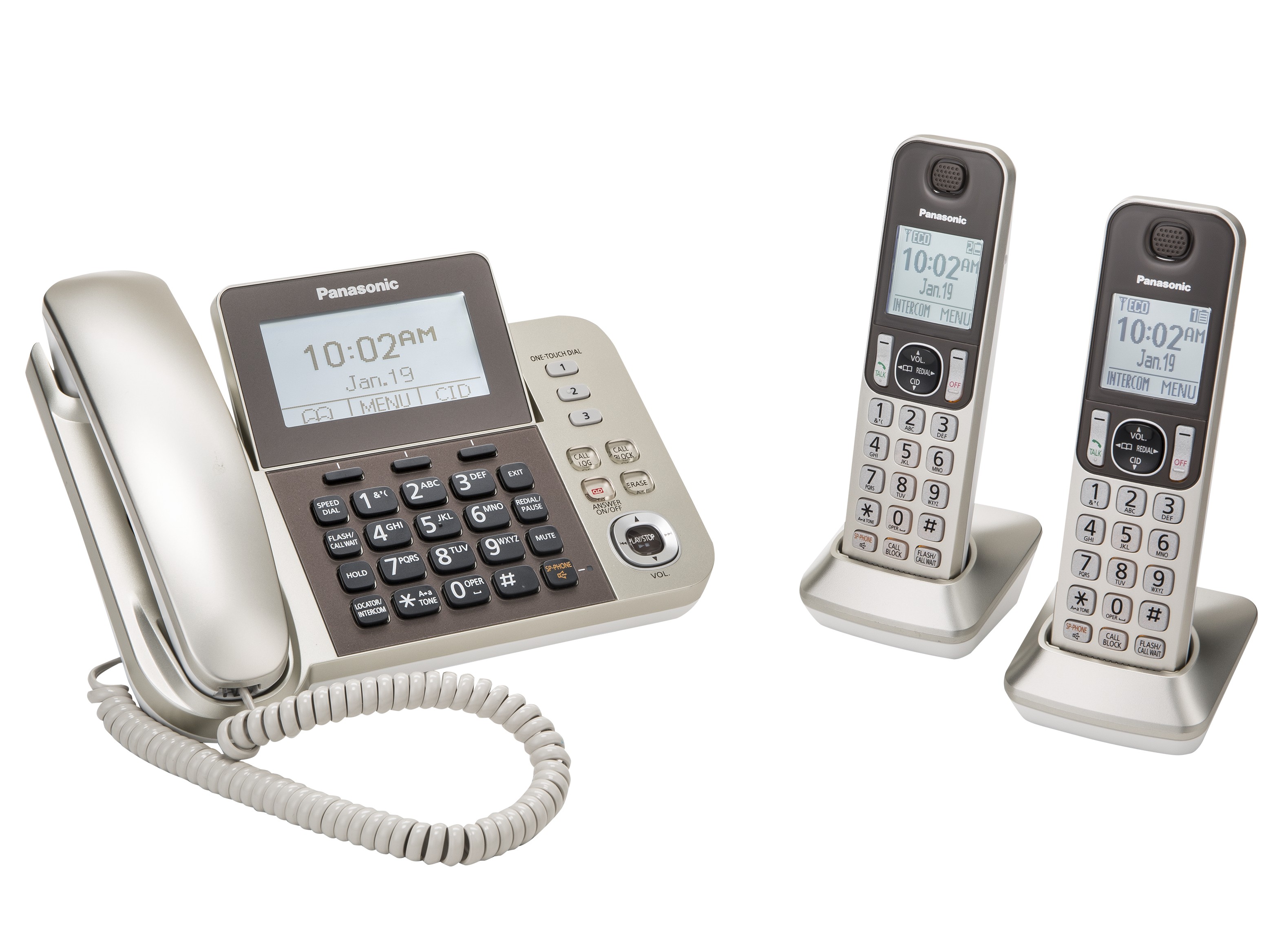 First on our list is the Panasonic KX-TGF350N. This desk phone has a built-in baby monitor and a phone book capable of storing up to 100 numbers. 
It also has the capacity of storing 17 minutes of message recording. What's more? This home office phone is not so pricey. It costs about $70, which is a bargain price.
2. Nextiva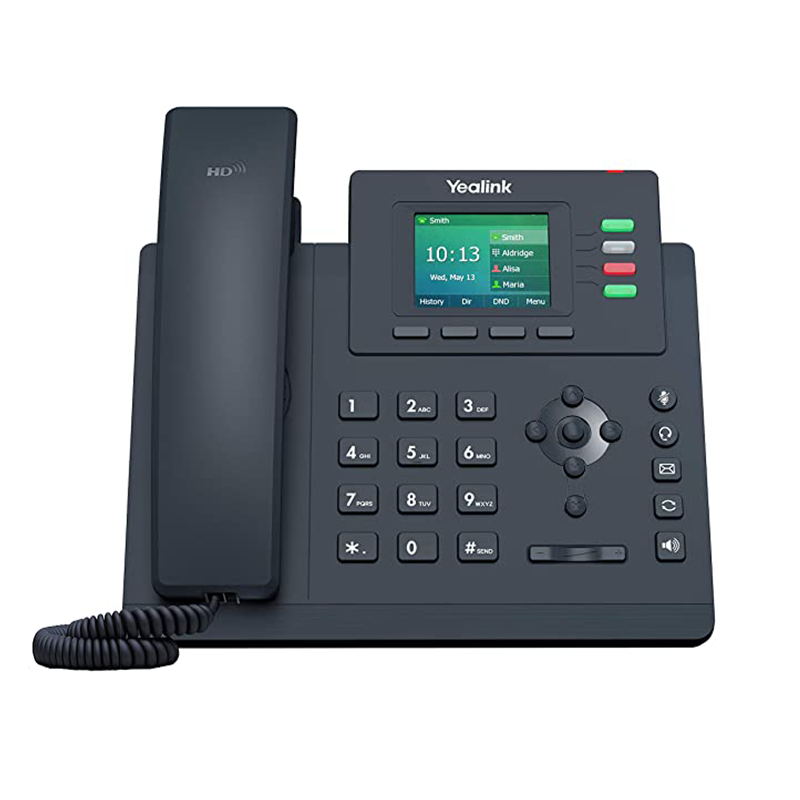 Nextiva is not a desk phone. It is a VoIP ( Voice over Internet Protocol) service added via an app on a cell phone or computer system for unified communication. 
It allows for conference calls and can host HD audio and video meetings. With Nextiva, businesses can create groups with links to connect via chat, video, and audio.
Read More:
3. Cisco 7841
Cisco 7841 can be used with Cisco Expressway software which gives a remote worker single sign-on access through a one-time pin code and can also be used with Cisco Webex for unified communication. 
The phone model is one of the offerings in Cisco's 7800 series and is for VoIP use. Cisco 7841 has 4 lines, is wall mountable, and has speakerphone capabilities. 
4. Panasonic KX-TG7875S Bluetooth Cordless Phone
This model is a cordless device that has Link2Cell via Bluetooth capability that comes with a base phone and four handsets. 
Each handset has about 10 hours of talk time and can receive alerts about text messages. It is also able to link up to two smartphone units. 
All phones including the base and handsets have enhanced noise reduction and the main phone is a digital answering machine. 
5. AT&T DL72219 DECT 6.0 2-Handset Cordless Phone
The base of this device can connect to a cell or cells using Bluetooth technology and you can choose to connect two cell phones to the base or one cell phone and one Bluetooth headset.  
The device also comes with 2 headsets ad is expandable to five. 
For remote workers who do not want to miss their calls, the connect-to-call feature is an amazing bonus. 
The answering system of this product can record up to 22 minutes of voice mail and the base can be used as a speakerphone. 
Things To Consider When Buying Home Office Phones
Do you prefer a phone with a cord to a cordless one? There are a variety of good home office phones but when purchasing it's necessary to consider certain factors to ensure that you get the one most suitable for you. 
Here are some factors to consider before buying a home office phone. 
1. Number Of Phone Lines
Finding an office phone with two lines should suffice if you work from home and want to separate your home and business lines. 
Also, the size of your business would determine the number of phone lines you need on the phone. 
If you run a larger business and have multiple employees, you'll want to find a phone that has more lines.
2. Cordless Phone System Or Corded
With a corded system, you will be restricted to one place or area. On the other hand, a cordless system allows you more freedom to move around when you're on the phone. 
Cordless phones are always a great option but keep in mind that they require a charged battery to function. 
You can also have a corded system just in case the power goes out or the battery dies. 
3. Budget
Typically, the prices of home office phones range from $70 – $700. Products that cost more usually have more features and are worth the price. 
When purchasing your device, concentrate more on the features and how they fit into your needs than the price. 
4. Talk Time 
The lowest talk time for cordless handsets is about 7 hours and although talk time is not a huge factor to be considered, it is advisable to have a spare. 
5. Voice Quality
When VoIP technology was still in its early stages of development, voice quality was lacking. However, with recent technological advancements, there have been significant improvements. 
6. Audio Quality And HD Audio 
If you will be having lots of voice and video conferencing, you must consider the HD audio quality as sound quality supports professionalism. 
7. Security 
When buying a phone, look out for DECT technology with cordless phones. 
8. Warranty Support
The majority of phone systems come with a one or two-year warranty.
9. LCD Screen/Display Screen
It's easier to communicate when the caller id is displayed. We advise you to opt for models that come with a large display screen where the caller id is easy to see. 
10. Enhanced Background Noise Reduction
It's difficult to control background sounds when you work from home. Other members of the house could be cooking, watching tv, or even playing. 
Phones with enhanced background noise reduction help to create a professional office environment. This is also an important factor to consider when buying your home office phone. 
Conclusion
We have listed some of the best home office phones in today's market. Though they all come with incredible features, you should consider the needs of your business before opting for any. 
Has this article been helpful? Kindly share and leave a comment in the section below.