If you're looking for the best Elgato stream deck alternatives, there are a few different options to consider as will be shown in this article.
Some people prefer to stick with the company's more traditional decks while others prefer cutting-edge technology decks. 
Ultimately, the best Elgato stream deck alternatives should be those that suit your playing style and preferences.
However, what does the Elgato stream deck do? The Elgato Stream Deck is a fast system that Twitch and YouTube can use to send notifications, calls, images, and more.
 With the Elgato Stream Deck, users can play computer games without receiving distractions from Twitch and YouTube.
Although the Elgato stream deck is very useful and functional, a lot of players seek alternatives mostly because of its size, high price, and other factors. 
If you're a player looking for the best Elgato stream deck alternatives, then read on and we'll now be considering Five of them. 
The Best Elgato Stream Deck Alternatives For You
1. MAX FALCON-20 RGB Custom Programmable Mini Macropad
The MAX-20 is a tiny keyboard with 20 keys, including a "layer switch" button that enables users to build shortcuts that instantly open their preferred functions.
There are five layers of programming on the Max Falcon-20 micro pad. Onboard memory and two micro USB ports are additional features.
Users of the Max Falcon 20 Micro Pad can utilize the programming app without any prior coding experience. Windows 7, 8, and 10 are compatible with the Max Falcon-20 Micro pad.
2. Contour Shuttle Pro V2
As an alternative to the Elgato stream deck, you can utilize the very flexible ShuttlePro V2 device. The ShuttlePro V2 has customizable keys, just like the previously described Max falcon.
 A spring-loaded wheel on the ShuttlePro V2 enables users to browse and fluidly wind through footage.
There are 15 programmable buttons on the ShuttlePro V2. The ShuttlePro V2 is incredibly simple and seamless to set up, and it is adaptable enough to support different working styles.
Also Check:
3. TouchPal
Users are relieved of the burden of needing to buy additional devices to own an Elgato stream deck thanks to touchpal applications. Applications on TouchPal work on iOS, Android, Mac, and Windows.
Similar to stream deck features, they give users access to suite features.
Users can share their works by importing and exporting features through the TouchPal app.
When you buy the full edition, you get unlimited access to the pages and functions that help you control the streaming on your smartphone.
4. Up Deck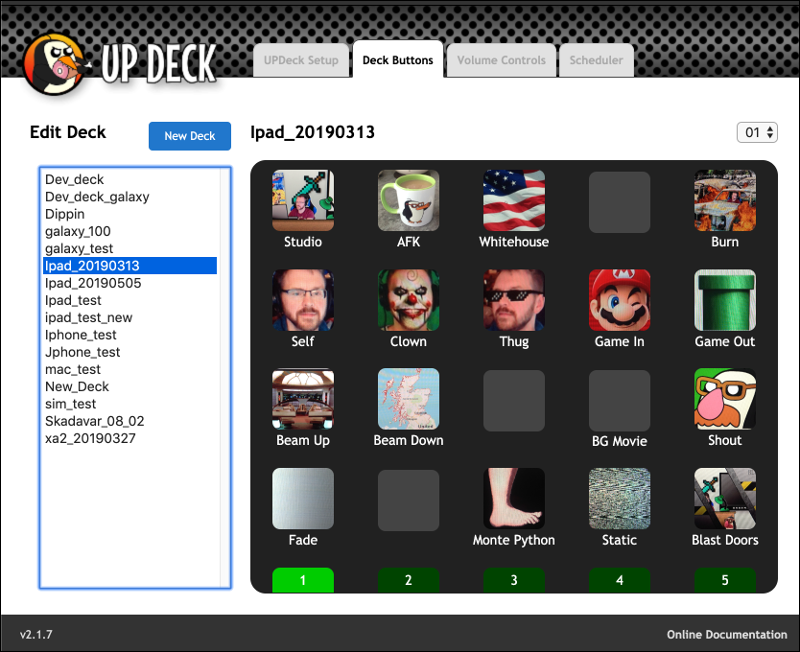 Yet another option that is strongly suggested is the Up deck. Up deck is a streaming deck that has several programmable blank buttons.
Users can program these buttons to change scenes, manage the volume, record game replays, and many other things.
Countdown timers, song playback, and many other external operations can all be started and stopped using the buttons on it.
5. Razer Orbweaver
Finally, one of the last top Elgato Stream Deck alternatives to be discussed in this article is the Razer Orbweaver.
The Razer Orbweaver is a gadget with numerous configurable buttons, just like the bulk of the stream decks discussed below.
It has RGB lighting, which makes it more attractive and enables people to use it after dark. The six-foot USB cord that comes with the Razer Orbweaver is just long enough to put it in the desk corner.
Final Words
There are many best Elgato stream deck alternatives available in the market today. 
Some of these alternatives may provide a better experience for those looking to stream games, while others may be more suitable for competitive play. 
The best way to find the best Elgato stream deck alternative that is right for you is to do your research and test them out in various games, and with this list of some of the best options available to you, you're sure to make the best choice.