When you're stuck in the house and need to stay active, an indoor cycling machine may be your best option. 
Cycling is an incredibly aerobic activity that can improve your fitness and overall health. If you're looking for the best computers and tabs for indoor cycling, then look no further!
 This article will cover several of the best computers and tabs for indoor cycling in 2022. 
Best Computers And Tabs For Indoor Cycling
1. Microsoft Surface Pro 7 – Runner Up
Microsoft Surface Pro 7 – Runner Up features Windows Hello sign-in and ambient light detection in addition to its high-resolution PixelSense display. 
 This laptop is easily convertible to a tablet for use and it has a 12.3-inch touchscreen laptop and tablet with a resolution of 2736 x 1824. You can use it to work, type, touch, draw, and launch applications.
You can connect the most recent model of the Surface Pro to a laptop using USB-C because it has a USB-C port for charging external devices.
Furthermore, the performance has improved with time as It now resembles the Surface Pro X quite closely. This computer's 10th Gen Intel Core i5 processor makes it simple to run the Zwift app.
Additionally, this laptop is incredibly thin and weighs only 1.70 pounds. You get 10.5 hours worth of battery life with this laptop. It can go from 0% to 80% charge in under one hour and supports quick charging. Not to forget that it enables Bluetooth 5.0 connectivity for devices and wireless networking.
Advantages
Portable laptop and tablet
WiFi 6 and Bluetooth 5.0 are compatible.
 It has an effective Intel 10th-generation processor.
It includes USB-C and USB-A connections.
Fast charging and strong battery
slim and light frame
Disadvantages
The keyboard comes separately.
Read More:
2. Apple TV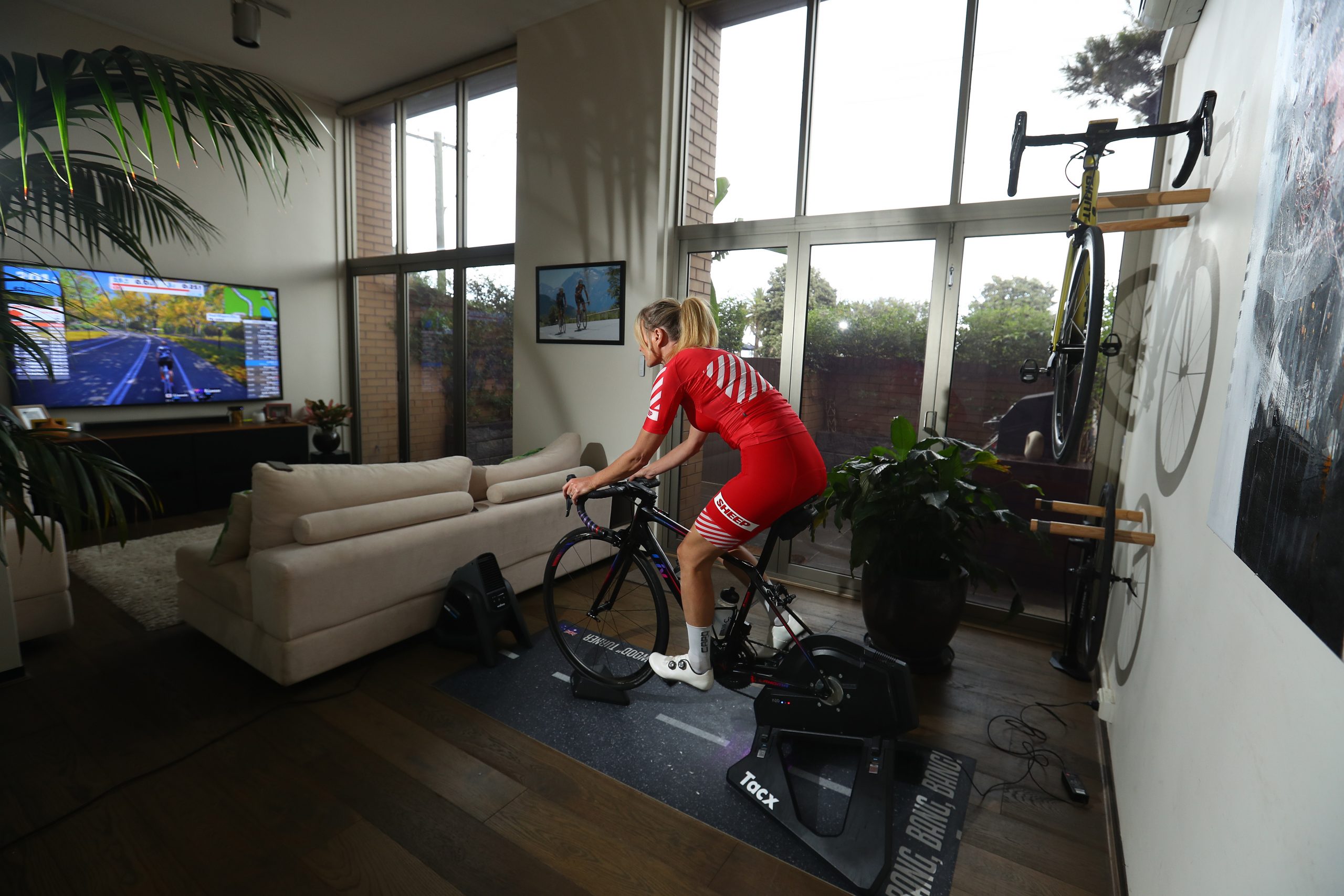 Apple is available in both 1080p and 4K models and it is less pricey than a PC or tablet. 
There are options like the 4iiii Viiiva translator if you ride with an ANT+ only power meter or sensors, but you will be limited to two Bluetooth connections and a complete trainer control.
TrainerRoad and The Sufferfest don't currently have Apple TV apps, but you may still use AirPlay to connect your phone, tablet, or computer to the display without fiddling with cords.
3. iPad Air
When compared to other laptops that cost twice as much, this device provides flawless visuals and detail.
Users have the option of using Bluetooth, and if they'd prefer to use ANT+, they'll need a dongle or converter like the 4iiii, Viiva.
You can only use Bluetooth natively similar to the Apple TV, and you will require a converter to use ANT+.
This gadget has a speedy CPU and a 10.9-inch Retina Display, its graphics are startlingly clear and boot times are incredibly quick.
 The iPad Air's 10-hour battery life also means that you won't have to stop mid-ride to find a charger.
4. Samsung Galaxy Tab S7 
Samsung Galaxy tab S7 is one of the tablets for Zwift. It comes with two cameras; an 8-megapixel ultra-wide-angle lens and a 13-megapixel primary camera.
The Samsung Galaxy Tab S7 further offers a fantastic display, 128 GB of storage, and 6 GB of RAM. With this tablet, you can enjoy a 2560 x 1600 resolution, which makes it ideal for utilizing Zwift.
Despite having a ton of functions, its compact size makes it a better option for everyday usage.
Additionally, it comes with an S Pen that enables note-taking on the tablet even while it is sleeping, and it has a USB-C port for quick charging.
The S7 is equipped with a potent lithium battery that provides an average battery backup of 15 hours, making its battery life another important feature of this gadget. 
Last but not least of its features, the Samsung Tab S7 provides 15 hours of uninterrupted video playback. I'd assure you that for simple chores like streaming videos, using the S Pen, and indoor cycling apps like Zwift this tablet is ideal.
5. Samsung Galaxy Tab S6
The Samsung Galaxy Tab S6 is one of the best computers and tabs for indoor cycling we love and would want you to try out too. 
 This device only supports Bluetooth connections, thus your worn-out, outdated ANT+-only HR strap won't work without a converter.
Even with greasy fingers, the 10.5-inch screen is cool and snappy, and its 125 GB and 256 GB variants have more RAM than the iPad.
6. Dell G3 15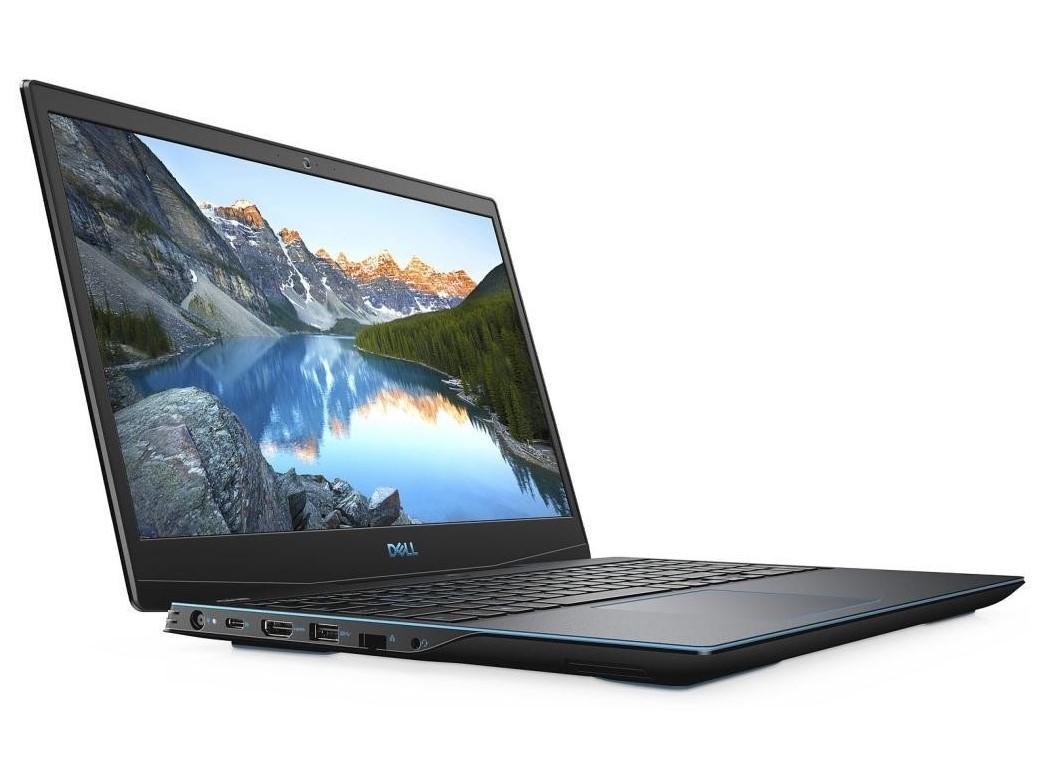 An indoor cycling app will work on almost all laptops with at least 4GB of RAM and a reasonable graphics card, though it may be difficult to display smooth pictures, especially if the servers are busy. Given this, it should come as no surprise that the Dell G3 is a fantastic choice for you.
The Dell G3 15 has a 15.6-inch screen and an Intel i5 processor. Its NVIDIA GeForce RTX 3050 graphics processing unit enables it to support a refresh rate of 60 frames per second at 1080p and higher. It can also be used for work or studying because it is a standard computer.
7. Intel NUC
If you own any spare TV, a mini-computer like the Intel NUC lets you take advantage of the screen without needing to pay for the screen, even if a Bluetooth keyboard and mouse are required. 
The Intel NUC provides extra computing power to render graphic details such as rider shadows, reflections, and solar flares. 
It is also home to a USB port so you can use an ANT+ stick if you fancy that for your indoor riding setup.
Advantages 
It has a USB port for ANT+ Dongle 
It can be connected to a keyboard and mouse 
Disadvantages
It's not a better option than Apple TV given that its features are mid. 
What Connectivity do I Need to Run These Best Computers And Tabs For Indoor Cycling?
The two channels that cycling fitness technology employs to connect all of your indoor cycling gear are Bluetooth and ANT+.
I'm sure that almost everyone is familiar with Bluetooth and that's what the majority of contemporary cycling equipment and all of the gadgets mentioned above use. However, if you're using older cycling technology, there's a chance that it only supports ANT+.
Modern electronics like smartphones and tablets don't use ANT+ because it is essentially only used by cyclists. 
That implies you'll need an ANT+ dongle, which requires a spare USB port if any portion of your network is ANT+-only. Since tablets rarely include USB ports, this can influence your choice of gadget.
The excellent news, however, is that virtually all more recent cycling technology is either Bluetooth-only or ANT+ and Bluetooth enabled, so this might not even be a problem.
Frequently Asked Questions 
What Is The Best Laptop To Run Zwift on?
On your computer, you can play this virtual bike race and cycling training known as Zwift. The game tracks your progress as you bike through several difficulty levels so you may assess your performance against that of other players.
The top computers for Zwift include:
1. Dell G55872
2. CUK GF65 Thin by MSI1
3. Acer Aspire 5
4. Apple MacBook Air
5. Acer Predator Helios 300
Do You Need A Laptop For Zwift?
The good news is that many of us already have a laptop that meets Zwift's minimum requirements. 
Zwift necessitates a strong laptop. However, it's a good idea to check for laptops marketed as gaming laptops if yours is outdated and you want to upgrade.
What Graphics Card Do I Need To Run Zwift?
Zwift may be used on nearly any PC running Windows 10, although, for optimal performance preferably when linked to a large screen TV, you'll need a solid state drive, an Intel CPU, and a specialized Nvidia graphics card (1060 or better).
Can I Run Zwift On A Chromebook?
As a general rule, even 'Chrome' devices that can run the Google Play Store aren't supported because Zwift isn't coded to function with Chrome OS.
Can I Run Zwift On Macbook?
Android, Apple TV, iPad, iPhone, Mac, and PC platforms all support Zwift.
Zwift does not require a high-end gaming PC to run. Windows 7 (64-bit) or later, or macOS 10.10 or later, are the minimum requirements.
Can I Run Zwift On An iPad?
The following operating systems won't be able to execute Zwift after they become obsolete: iOS 12 and Android 7 & 8.
Can You Run Zwift On Android Devices?
Zwift can technically run on any Android smartphone running version 6.0 of the operating system or higher, but because Google's operating system is less of a closed system than iOs, it's far more challenging for developers to support all potential devices.
What Do I Need To Run Zwift?
A bike (or smart bike)
A trainer or a set of rollers.
A computer, smartphone, or tablet with Bluetooth or ANT+ (or an ANT+ USB dongle)
An ANT+ or Bluetooth measurement tool: a power meter, smart trainer, or speed/cadence sensor.
Is Zwift Worth It Without A Smart Trainer?
For the optimum Zwift experience, a smart trainer is suggested. But if you only have a traditional trainer, you can still use Zwift by purchasing a power meter or a speed and cadence sensor for your bike.
Will Zwift Run On Samsung Tablet?
Both the iOS and Android operating systems support the Zwift app. Both iPads and Android tablets are compatible with it also.
Can You Install Zwift On Android TV?
Zwift can only be used with ARM64-v8a. Zwift is difficult to operate, even on the most expensive Shield TV models (non-tube). since Android TV does not officially support it. Therefore, you must sideload it.
Conclusion 
We've been able to see the best computers and tabs for indoor cycling in 2022 (Zwift) in this article.
With new software and hardware releases, there is no doubt that individuals who want to keep fit indoors will have even more options to choose from when it comes to computers and tabs for indoor cycling.
I'm certain that this article was helpful to you in making your choice on which device to use for indoor cycling. 
if you have any questions, please do lay them out in the comments section.