Chat Room Apps For Android – No doubt, Chat room apps are lifesavers as long as our social life is concerned.
In case you are wondering why I made the above statement, well, the reason is simple – these apps enable strangers or even virtual friends with a common interest to interact and have fun.
Now, if you are an Android user and in search of some of these Chat room apps, this guide provides you with the top 10 such apps specific to Android users.
It's time to take a look at the 10 best Chat room apps for Android users.
A List Of Best Chat Room Apps For Android In 2022
To build your social network online, you have to take note of these Chat room apps for Android listed below:
1. Discord
If you are a gamer, then you shouldn't be found missing in Discord as it is a chat room app for gamers although non-gamers can use it.
Whether you want to record audio, make video calls, or text, you can do all of that in this Chat room app.
Some of the major features of Discord include playing a song using a '; play URL' slash command, voice channels, and direct messages.
It is free if you want just basic features, however, you need the premium version to access features like GIF Avatars, add custom emojis, and more.
Cost: Free/ $4.99 monthly
2. Viber
Although Viber seems to be out of vogue because we now have Whatsapp audio and video calls, nevertheless, people pay a fee to make phone calls to landlines Skype style aside from chatting with strangers.
Additionally, the app is free to use, but it has in-app purchases for regular phone calls and sticker packs.
Cost: Free
3. Telegram
Telegram permits users to do a private chat as well as a group chat.
Interestingly, the chat room is referred to as a channel in the app where you can make friends, and share the latest movies and series without paying a dime.
Cost: Free
4. SKOUT—Meet, Chat, Go Live
In the SKOUT chat room app, you are allowed to connect with people on the basis of mutual interests and geo-location.
While chatting in the chat room, you can as well start live broadcasts and share audio and video with your new friends.
Once you download this app, you are expected to enter your name, date of birth, gender, and what interests you.
Price: Free with in-app purchases
Read More: 14 Best Apps for Learning Digital Skills for Students for Free: The Complete Guide (2021)
5. MeetMe
Originally, MeetMe was a known dating app with a user base of 100 million thereby making it one of the biggest Chat room apps.
Aside from chatting with strangers and making friends, you can make video call messages and stream with them, and play casino and arcade-based games.
Cost: Free with in-app purchases
6. Amino
Speaking of chat room apps for Androids, Amino can easily come to mind because it is a well-known chat room app that allows users to join the chat rooms, personalize their profile, create polls and quizzes, watch videos, and read blogs.
Price: Free with in-app purchases
7. ICQ New Messenger App
ICQ is a popular Chat room app for Android that converts voice messages to text.
It has messenger bots thereby making messaging a lot easier and faster.
You can as well read and subscribe to channels you like, create a group, chat with friends, make a video chat, and more.
Price: Free
8. Whisper
Whisper is yet another online chat room app where you can share real thoughts and trade advice with millions of people as it has a community of over 30 million active users monthly.
Price: Free
9. WOLF – Group Chat Room
What makes this chat room app unique is that it adds a modern twist to chat rooms and allows you to share the online festival with friends and strangers from across the world.
Furthermore, there are numerous live audio stages that permit users to get entertained, chat with their friends, and play games in active chat rooms.
Price: Free with in-app purchases
You May Like: Funny group chat names for families & friends
10. Zello PTT Walkie Talkie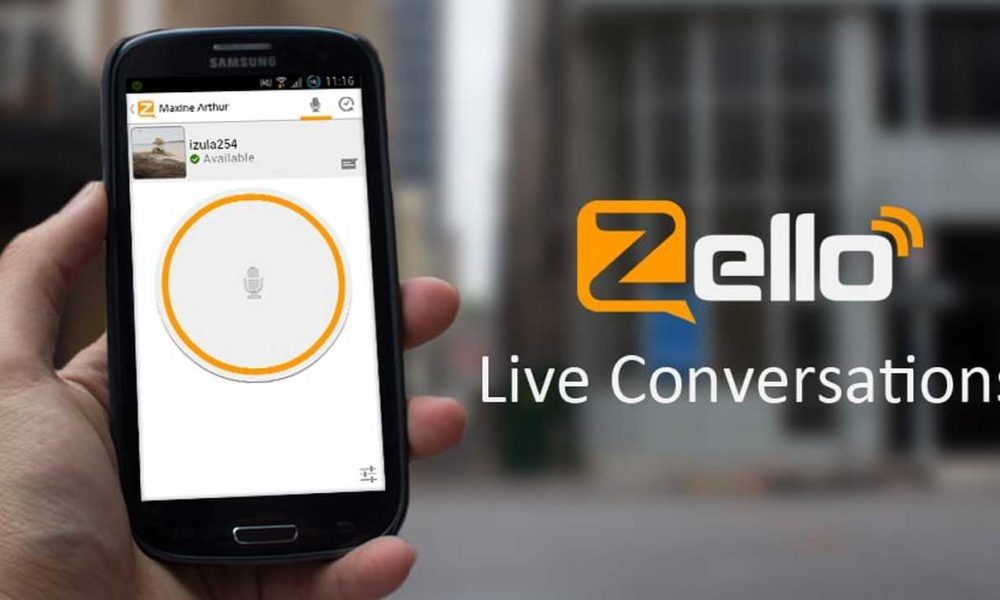 Zello app links you to other users and radio channels where a large group of people can interact as long as you all have an active internet connection.
Again, this chat room enables you to create a public or a private room with up to 6000 users on this app and you can interact with them in radio style using the PTT function.
Price: Free
Author's Final Words
All the aforementioned apps are active and can be used as a tool to interact with people from across the globe.
While at it, I strongly advise my readers to be mindful of the information they share with these strangers so as to avoid being vulnerable.
That being said, which of these chat room apps for Android are you willing to download after now? Thankfully, most of them can be used free of charge!
Do share your thoughts with me in the comment section.