The future of technology is all about mobile devices that are constantly connected to the internet.
Smartwatches are among these devices and are a perfect way to make sure you are always up-to-date with your surroundings and stay connected while on the go.
However, many people complain that they cannot access these smartwatches mainly because of the price constraint. However there is good news, there are some great smartwatches under $200 that are available. 
Check out our list of the best smartwatches under $200 in 2022 shown below and find your perfect pick!
Best Smartwatches Under $200
1. Samsung Galaxy Watch Active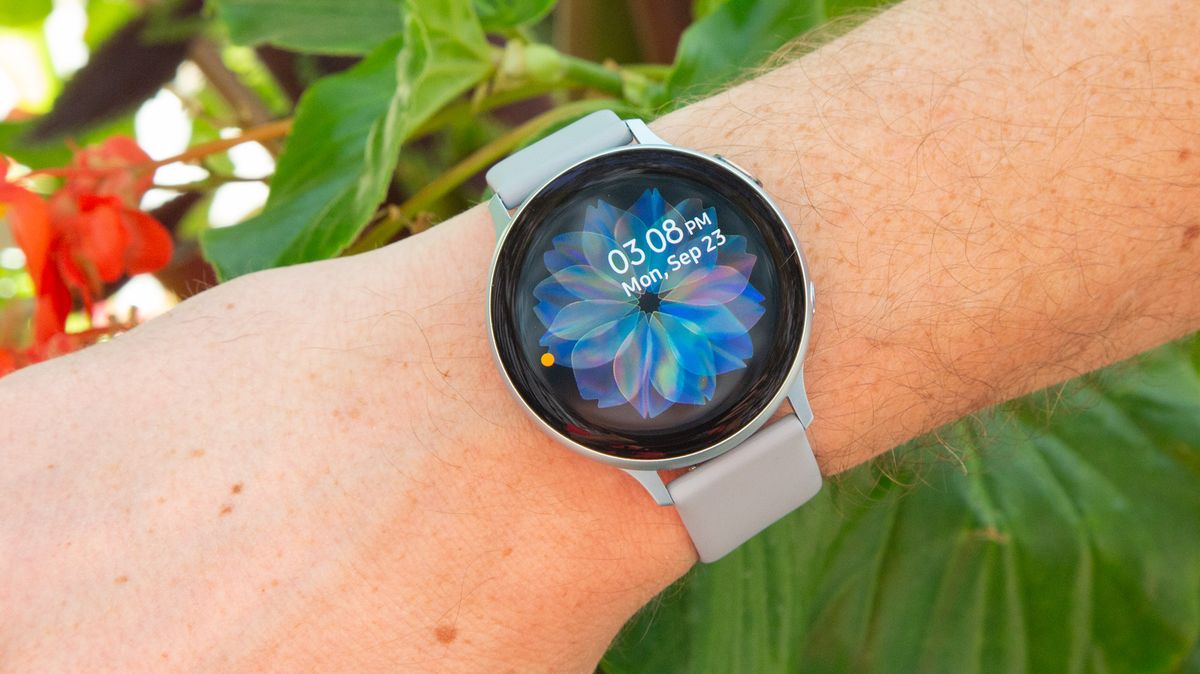 An ideal Android smartwatch and a companion to help you remain active is no other than the Samsung Galaxy Watch Active.
You can wear it throughout the day without worrying because it is comfortable, strong, and waterproof. 
The watch has a maximum battery life of two days, and with heart rate monitoring and 40+ sports modes, it will be easy for you to reach your fitness objectives.
Although not the best, the LCD screen is aesthetically beautiful and performs well even under direct sunlight.
With the always-on 1.1-inch AMOLED display of this watch, you can always see the time without having to touch a button.
2. Timex Metropolitan+ Activity Tracker Smart Watch
This smartwatch offers you the impression of a hybrid watch since it blends a lovely analog style with modern fitness tracker capabilities.
Bluetooth, analogue quartz movement, an indigo night light, and other features are some of its characteristics.
 It is water-resistant, has no GPS or camera, has a life battery that requires no charging and it's highly effective for tracking steps and distance walked.
For people who would like to wear a fitness monitor concealed in a watch for a professional setting, it is a remarkable alternative. 
3. Fossil Q Jacqueline (Model: FTW5018)
Due to their ability to never let their clients down when it comes to digital and stylish smartwatches, Fossil has amassed such devoted customers.
Anyone can communicate wirelessly with the use of the Q Commuter technology. Its built-in tracker is also useful for keeping track of steps taken, calories burned, and sleep quality.
It has a maintenance-free, charging-free battery and is compatible with both iOS and Android devices.
Read Also:
4. LG Watch Style Smartwatch with Android Wear 2.0 – US Version
This is one of the sleekest smartwatches you'll ever come across, and it has Google's support so you can be sure it's a legitimate product. 
Users can take advantage of the typical smartwatch capabilities as well as fitness-related ones like heart rate and step tracking, GPS, etc. 
It has a 1.2-inch P-OLED display with 360 × 360 resolution. It comes in four various colours and is incredibly pleasant to use and wear.
5. Fitbit Versa SmartWatch (S & L Bands Included)
This is a popular wristwatch for iPhone owners and is used as an alternative to the Apple watch. Its design is appropriate, and its more than 15 exercise modes, including run, swim, and other options, are well-liked.
With this smartwatch, you can also monitor your daily heart rate, analyze your sleep, and track your daily activities.
It distinguishes itself further by providing women with information on period irregularities through its female health monitoring feature.
You can receive notifications from your phone on this gadget, ensuring that you never miss any crucial event.
 Additionally, unlike other watches, you won't need to worry about charging it every day because of its four-day battery life.
6. The Amazfit GTS
One of the most popular smartwatches available right now is this one. It has an IP68 water resistance rating, which implies it is dust-resistant and can withstand immersion for up to 30 minutes in water up to 1.5 meters deep.
The square-shaped dial makes it an even more fascinating device, and the 1.65-inch screen size is pure delight. The screen is big, vibrant, and crisp.
This watch also contains GPS tracking, heart rate monitoring, and sleep monitoring features.
7. Samsung Gear Sports Smartwatch (Bluetooth)
The most important aspect of this smartwatch is its screen, which offers 302 PPI images with the highest picture quality.
In comparison to the more expensive ones on the market, it is a suitable replacement, plus it has a GPS system.
It is extremely quick and equipped with a variety of sensors, including an accelerator, heart-rate sensor, barometer, and others.
8. Ticwatch S&E Smart Watches
This smartwatch is priceless when comparing its quality, (which includes being traditional, simple to use, and digital) to the price it costs. They monitor your heart rates, walk distances, and exercise.
To make their control considerably smoother, they also have a personal voice assistant. You can play music on it using the "Music on the watch" option. Also, The battery lasts for two days.
The user can access the play store with the help of Android Wear 2.0 to install the top fitness tracking apps on their phone.
9. Garmin Vívomove HR, Hybrid 
Due to its fantastic features, the Garmin Vivomove is a well-known gadget. On average, this miniature smartphone watch lasts for 4-5 days.
Although some users have reported battery life of up to a week, the backlight, how often alerts are received, and wrist-based heart rate monitoring all reduce battery life.
There are numerous elements that make daily living simpler, more enjoyable, and more productive including a Garmin Vivomove HR Smartwatch available in two sizes for everyone.
10. Huawei Watch 2 Sports Smartwatch
 For people who are focused on exercise and health and are fashion-conscious, the Watch 2 Sports wristwatch is a fantastic choice. GPS is integrated.
Some of its key features include Google Assistant, NFC, and Workout Coach.
If you feel a need to monitor anything about yourself, a heart rate monitor and a sleep tracker are also available.
Final Remarks 
In conclusion, the best smartwatches under $200 vary in terms of features and design, but all of them offer a good value for the money spent. 
These smartwatches are also available in multiple languages, water-resistant, and have a variety of heart and body monitoring capabilities.
If you're looking for a smartwatch that will keep you connected while on the go, then these are the best options on the market.