Sometimes, drugs are usually not the solution to chronic pain or acute symptoms from a fresh injury as there are non-drug alternatives capable of putting an end to these pains.
One such option is a pulsed electromagnetic field (PEMF), and in this article, I will be taking you through the 5 best PEMF therapy devices you can use privately to get rid of this pain.
Let's delve into them.
Best PEMF Therapy Devices – Explained
According to research, PEMF reduces inflammation and treats chronic pain by simply channeling little amounts of energy toward a specific part of your body via a specialized magnetic device.
Furthermore, if you have chronic pain, stiffness, osteoporosis, and sleep problems, PEMF therapy devices can come to your rescue.
That being said, if you need to get one of the PEMF Therapy devices for yourself, below is a list of the top 5.
1. DC Cure PEMF Therapeutic Device: Ideal for low back pain
It's not surprising that the DC Cure made it to our list of top 5 PEMF therapy devices as it is known to reduce inflammation and pain in the lower back which is a common ailment.
Aside from lower back pains, this PEMF therapy device is capable of taking care of any other treatment that has to do with that region as recommended by medical experts, and it uses a low intensity and 50 Hz frequency.
Please, we advise using the device twice daily for up to 6 weeks after which you can reduce it to a few times weekly to achieve maximum results.
You can purchase this device for approximately $295.00.
2. OMI Full Body Mat: Most suitable full-body product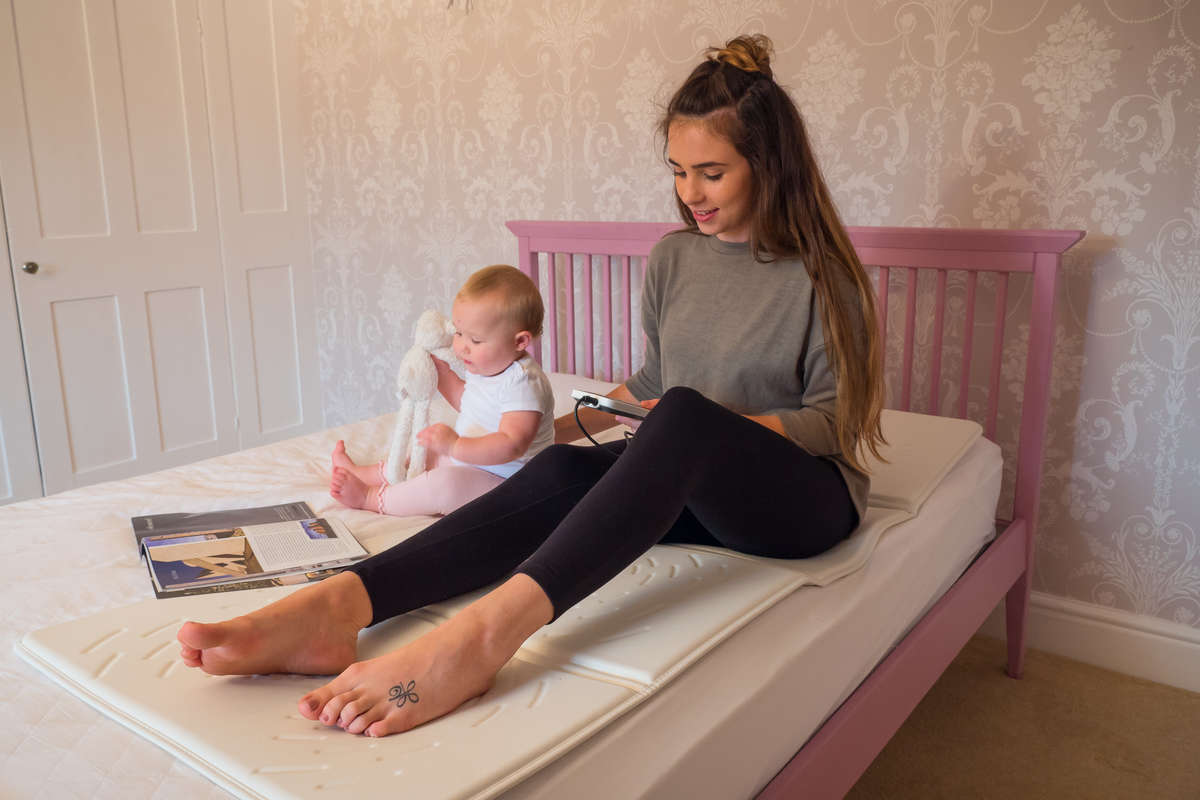 People who have used this PEMF therapy device have attested to the fact that it's not just easy to use but there have been noticeable improvements in muscle and joint pain, and this is clearly because it is tailor-made to manage full-body pain and inflammation.
It is 65 inches (in.) long by 25.5 in. wide, or 165 centimeters (cm) long by 65 cm wide, and you can set the frequency to 1 to 99 hertz (Hz).
Furthermore, it has low intensity and low frequency, and you need to use it for some means to get maximum results.
To get OMI full body mat, you have to budget about $1,338 which could be quite expensive for some folks.
Read Also:
3. OMI Minimat: Best budget-friendly PEMF
To avoid the wrong usage, the first thing you should note about OMI Minimat is that you should only use it while sitting in a chair, and not while lying down.
That being said, it's inexpensive and is referred to as a low-intensity device offering a frequency of 1 to 99 Hz. At 25 in. long by 18 in. wide (64 cm long by 46 cm wide).
4. BioBalance PEMF: Best professional-grade device
BioBalance PEMF shouldn't be missing from this list because of its outstanding features.
Additionally, it has low and medium-intensity settings whereby users can set the frequency to 300 to 1,000 Hz, so it is capable of taking care of a wide range of chronic pain.
Users refer to it as a second doctor as they benefit a lot from using it ranging from improved energy levels, relaxed mood, increased strength, and reduced pain.
If you have up to $1,289.00, you can get one BioBalance PEMF for yourself.
5. OMI Pulsepad: Ideal for spot treatments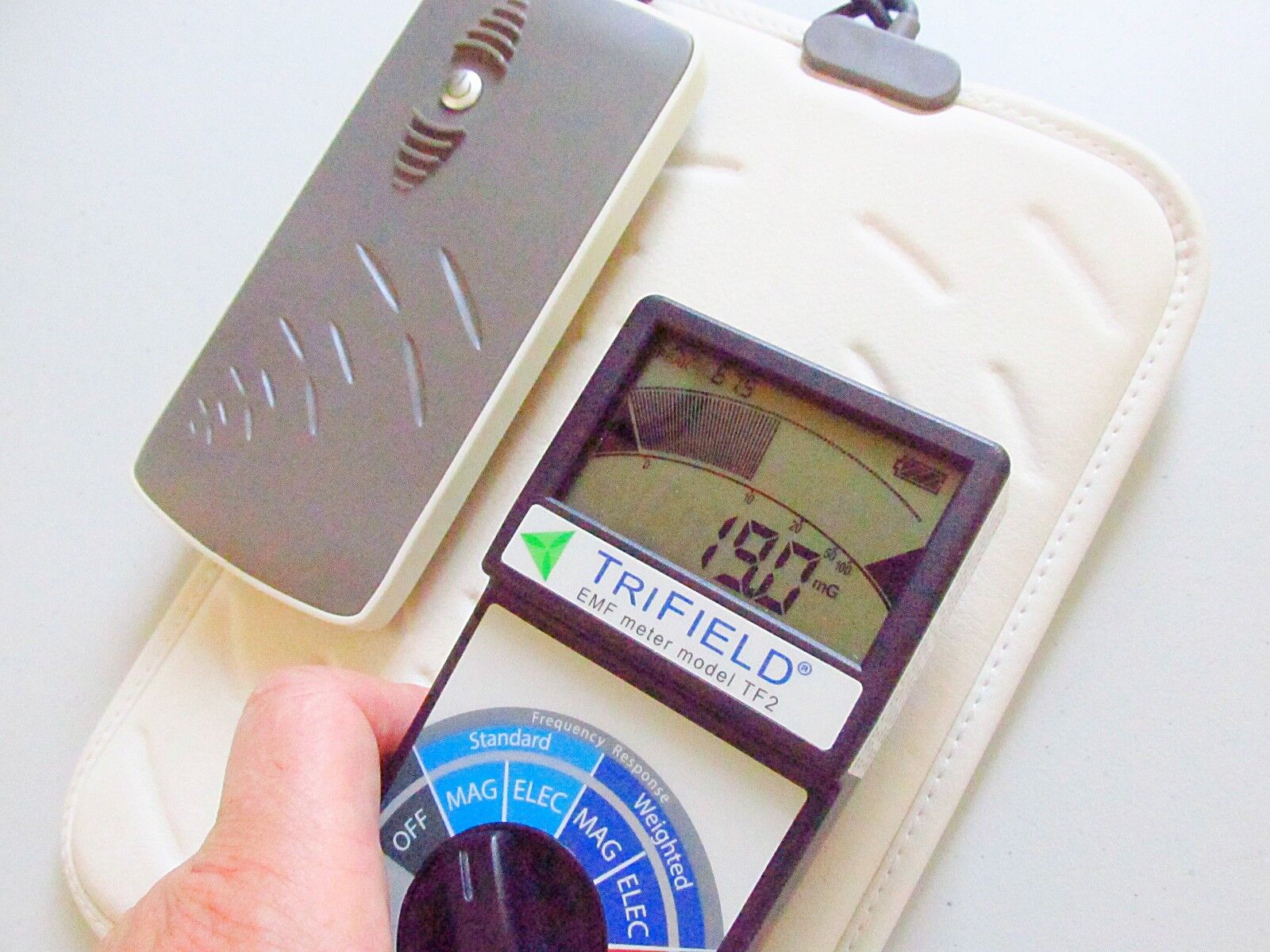 OMI Pulse Pad was tailor-made for localized parts of the body such as your arm, knee, and so on, and interestingly, it is portable.
However, note that it emits a low frequency of 8Hz, and running it requires four AAA batteries which may attract extra cost because it is known to go through batteries at a fast rate.
The price of the OMI Pulsepad is approximately $267.78.
Factors To Consider When Choosing PEMF Therapy Devices
There are tons of PEMF therapy devices available in the market, so you may easily get confused thinking of the one to settle for in order to get maximum results.
Below are a few factors that will guide you to make your choice, do bear them in mind:
1. Medical condition
As we have stated earlier, some PEMF therapy devices are tailor-made for specific parts of the body, so make sure you choose the right machine for that which you would like to treat.
2. Intensity
Look out for the intensity of the PEMF therapy device you are buying because your choice depends solely on the condition for which you are using the device.
For instance, if you have intense chronic pain, and serious injuries, then you should settle for a PEMF Therapy device that has a higher intensity.
3. Size of Machine
Sometimes, PEMF therapy devices come in the form of a machine instead of a mat, and some of these machines may be big thereby making it difficult to convey it to the desired location.
4. Approval of Food and Drug Administration (FDA)
Check if the device has the approval of the FDA so as to ensure that you are buying a safe and efficient device.
Advantages And Disadvantages Of PEMF Therapy Devices
In this section, we will be taking a look at the advantages and disadvantages of PEMF therapy devices.
Advantages Of PEMF Therapy Devices
1. You can easily travel with some of them as they have a travel pouch
2. It may be suitable for people with osteoarthritis (OA)
3. Some companies selling it allow users to go home with the device and return it for a refund if they are not satisfied, so they offer a trial, return, or guarantee.
4. Some of the devices are ideal for kids because they are small.
Disadvantages Of PEMF Therapy Devices
1. Some of the companies do not deliver outside the United States, and even if you find the ones that do, it may attract extra costs.
2. Most PEMF therapy devices are costly. Some are over $2,000
Frequently asked questions
Aside from the use of PEMF Therapy Devices, are there other alternatives to the treatment of pain?
Yes, there are other alternative treatments for pain but ensure that you discuss them with your doctor, and they are:
Acupuncture
Biofeedback
Cognitive behavioral therapy
Massage therapy
Spinal manipulation
Qi gong
Tai chi
Yoga
Moderate exercises like walking
What is the difference between Bemer and PEMF?
PEMF sessions last for 25 minutes while BEMER sessions last for 8 minutes.
Also, the effects of a traditional PEMF session on the body are only sustained for approximately an hour while adding a BEMER signal will make it last for 12-16 hours.
What year did the FDA approve PEMF devices for wellness?
The FDA approved this device in 2004 to complement cervical fusion surgery in patients at high risk for non-fusion. 
However, on 8/9 September 2020 PEMF wellness devices were recommended to be moved from the Class 3 category to a Class 2 status.
Does PEMF therapy really work?
According to research, PEMF therapy does work, however, note that you need medical research to help sustain the long-term effects of the usage. Also, note that you may not see results until you have used the device for a while.
Can PEMF be dangerous?
If you have another electrical implant, then using PEMF is harmful as it may interrupt this cardiovascular equipment. Aside from this, PEMF is completely safe.
How often should I use PEMF?
I advise you to follow the producer's manual to find out hoe to use the PEMF therapy device but for the records, there is no rule as to how much or how little you should use it.
What is the difference between PEMF and TENS?
Transcutaneous electrical nerve stimulation (TENS) therapy reduces pain by obstructing pain signal transmissions using electric currents with low voltage while Pulsed electromagnetic field (PEMF) therapy devices make use of electromagnetic energy to enhance the body's healing. 
Conclusion
A lot of people experience lower back pain, and thankfully PEMF therapy devices have played a vital role in reducing this pain.
When getting yours, I trust that our list as well as the factors we have mentioned will guide you in making the best decision.\
If you have further questions, feel free to ask in the comment section.