Material design is a comprehensive approach to visual, motion, and interaction design across platforms and devices. 
Google's mission for Material Design is to create a system of design principles that synthesizes classic principles of good design with the innovation and possibility of technology and science.
It's no wonder that material design is now found on various apps and is simply a beautiful sight to behold. 
 In this article, we have compiled a list of the best material design apps for your Android phone that you're sure to love. 
 Best Material Design Apps For Your Android Phone
1. Asana 
One of the best examples of material design is seen in Asana, a task organizer tool that enables users to quickly record assignments, reminders, and ideas.
 The app's user interface is straightforward and colorful, and it follows the material design principles. This makes it a good model to be inspired by.
2. B&H Photo
The B&H application has stunning visuals and is a shopping app that others should try to imitate.
Everywhere possible, Material Design is used. It includes the shopping experience, the search feature, and the cart feature. 
The categories page is distinctive, and the small icons' designs are flat and incredibly obvious. With this software, the design is never excessive or fake.
3. Houzz Home Design
This app recently won a real design prize from the Play Store. You can see how highly regarded it is from that. 
As you browse through some fantastic items, you may check out interior and design concepts for your home and save these ideas.
This app is quite similar to Pinterest, but focused mostly on home design goods. 
Due to its layout, you may move around freely and quickly review a variety of information without getting distracted or overwhelmed.
4. LocalCast
Localcast is a streaming program that allows you to send videos, images, and other content from your device to your Chromecast. 
The design of the app is excellent and although it uses Material Design properly, it does not overuse it. 
The color contrast is wonderful. Supported devices include Apple TV, Roku, Amazon Fire Sticks, and a number of smart TVs.
Read Also:
5. Canva
Canva is an Android app for editing photos and making posters. It's easy to use and has a beautiful interface that's inspired by material design.
The program provides over 60,000 templates to get you started and enables users to create some beautiful posters, invites, cards, etc. 
Canva is a design app, so it goes without saying that it is a great source of inspiration for those of you trying to create your own app with a material design theme.
6. Lyft
The app's user interface is pretty simple, yet it features colorful accents to draw attention to the key UI components. 
This transit service is likewise on the rise quickly. However, it has one of the top application designs in the transit apps sector.
It effectively uses layers in Material Design. It comes with a number of controls and a map can, which, in my opinion, is a lot of information.
The user interface alone makes Lyft's app worthwhile to download if you've never used it.
7. Material Design Demo
Developers are knowledgeable about this tool. It enables quick and smooth exploration of Material Design and It will not cost you anything to download it. 
There is support for the Material Design components. The floating action button, card views, transitions, page layouts, and pull-out menu drawer are all present..
8. Material Gallery
As suggested by its name, the Material Gallery is the best source of ideas for creating an Android app with a material design theme.
Designers can upload their work to the site and receive comments from their colleagues via the app, which is a highly collaborative process for the industry.
Additionally, this is a program for developers. Apps, UI frameworks, and other components created by developers are welcome to be uploaded to it.
This program will undoubtedly teach independent developers a thing or two because it facilitates the sharing of instructions for the best possible design.
9. Newton Email
When it comes to design, Newton Email may be the most practical email application. It is tidy, and the colors are fantastic for organization.
Despite being somewhat expensive, this software includes features of Material Design. 
The primary display is simple and allows you to quickly see a number of emails without being overwhelmed.
Your multiple email accounts are stored in the slide-out menu. Additional commands can be grabbed from emails as well.
10. Robinhood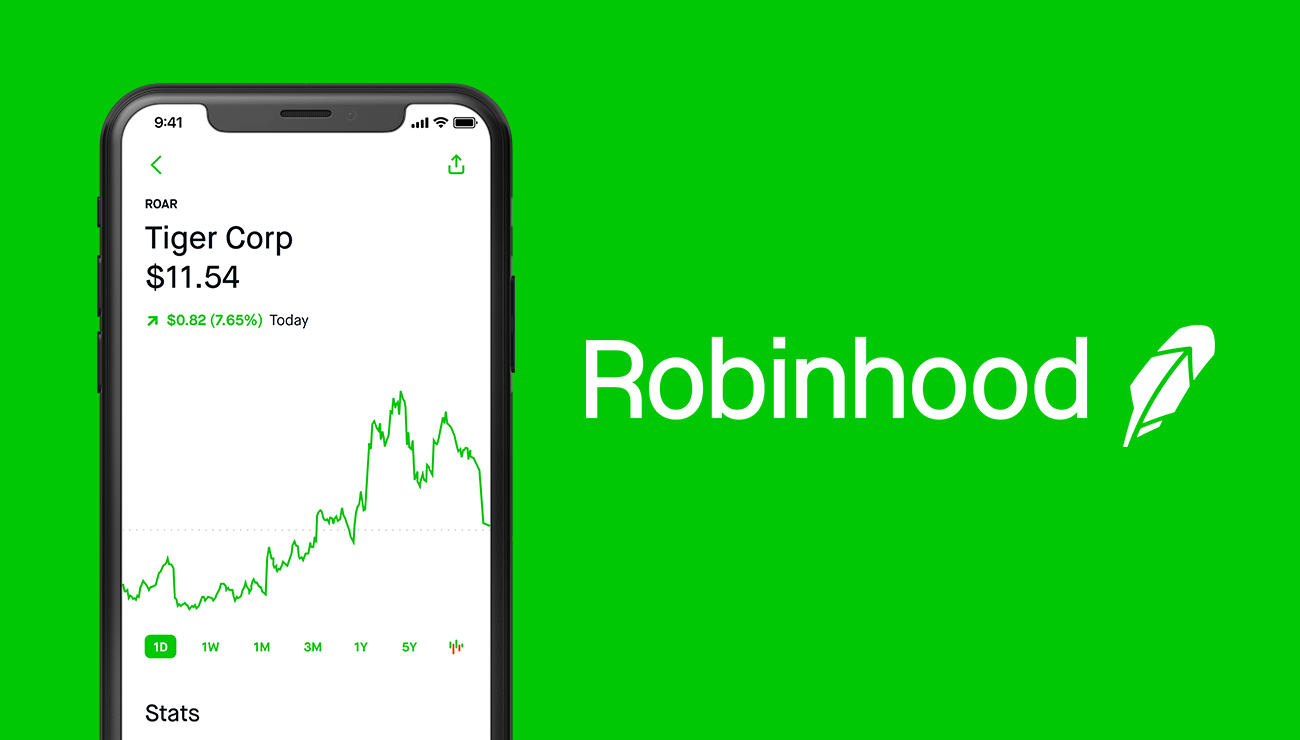 Do not even doubt the authenticity of this app as one of the best material design apps for Android because it has received a prize for design on the Play Store.
 It is a trading application for stocks. Things like stock prices are shown in real time. You can trade without spending anything thanks to Robinhood. 
The layout provides a variety of information, and the color combination is excellent. It is a Material Design app that applications similar to it ought to imitate.
11. Solid Explorer
It has a dope design and a floating action button that contains many of the common file management commands. 
This is a passable file explorer app. To help you distinguish between directories and files, it uses color. 
The experience is made memorable by the slide-out menu and a few other design peculiarities.
12. Textra SMS
Material Design is utilized by numerous texting programs. However, Textra stands out for many people because of its effectiveness. 
 It uses straightforward components like the pull-out drawer and floating action button. Its versatility is what distinguishes it.
13. Simplenote
Given its user interface that was inspired by the material design style, Simplenote is as its name implies a straightforward note-taking tool. 
The program offers users a straightforward user experience where they can rapidly take notes, make lists, and save ideas. 
For those of you looking to create a simple yet useful Android app, Simplenote can serve as a wonderful source of inspiration.
You can select a primary and secondary color as well as a light or dark background. In other words, you can present it whatever you like.
FAQ 
Who started Material Design?
In 2014, Google created the design language known as Google Material Design (also known as Quantum Paper).
Is Material Design a good choice?
The decision is obvious if the software is primarily intended for Android devices: Material Design is a good option. 
Users will experience familiarity (and trust!) when using your app because it will feel like a native Google app.
There are a lot of use cases where it might work even if it isn't for Android.
Should I Use Material UI or MUI?
Use @mui/material to create a design system based on Material Design. 
Use @mui/base if you wish to develop with components that allow you total control over the CSS for your app. 
Use @mui/system for CSS tools to facilitate the layout of custom designs using Material UI or MUI Base.
Is Material UI the same as Material Design?
Material Design is an unifying framework for creating digital experiences that integrates theory, resources, and tools while Material-UI react components for quicker and simpler web development.
Does Amazon use material UI?
Yes it does. Google implements Material UI in all of its products.
Which Is Better Material-UI or Ant design?
In comparison to Ant Design, which is listed in 22 business stacks and 33 developer stacks, the StackShare community claims that Material-UI has a wider following because it is cited in 67 company stacks and 77 developer stacks.
Is Material Design good for the Web?
Since Material Designs was created specifically for building Android applications, it is one of the design systems that works well for mobile apps. 
This design concept is becoming more and more well-liked among UI designers all over the world as the number of mobile apps grows along with the number of smartphone users
What is Material Design in HTML?
Google created Material Design in 2014, and many Google applications have now adopted it. 
We are reminded of paper and ink through the usage of elements in material design. The elements also have hover effects and realistic shadows.
Is Material Design for Android?
A complete manual for visual, motion, and interaction design across platforms and devices is called Material Design. 
To implement material design in your Android apps, use the new components and styles included in the material design support library while adhering to the standards outlined in the material design specification.
Can I Use Material Design for free?
MDL is compatible with or without any library or programming environment, and it is free to download and use (such as Web Starter Kit).
Is Material Design only for mobile?
MDG was designed primarily, but not entirely, for mobile. 
Mobile is more than just "smaller screens." Using a finger instead of a mouse also counts.
Does Material Design work on a desktop?
In essence, Material Design offers guidelines for creating applications' user interfaces and user experiences for desktop, browser, and mobile platforms.
Conclusion 
We have come to see 13 Best material design apps for your Android phone in this article. 
All these apps listed have a beautiful design interface and functionality thanks to its material design. 
If you have further questions about material design apps, you can lay them out in the comments section.