It's no secret that we all love to play games on our Android devices. But with so many options, deciding which game to play can be tough.
We all know the feeling of wanting to kill time with a quick and easy game on our phones.
But sometimes, we just don't have the time to sit down and play through an entire game. That's where idle tap games come in!
Idle tap games are popular entertainment, especially among Android users.
These casual games require no input from the player other than tapping on the screen or playing a game.
They're perfect for waiting around in an airport or sitting on hold with customer service.
They allow you to kill time while also passing by exercising your brain in ways that don't require any effort.
Most idle tap games have simple graphics representing different objects or events from their respective stories (such as birds flying out of trees).
The sound effects are also minimalistic at best. Most idle tap games have light music playing during gameplay or cut scenes (this helps keep things immersive). 
So, without further ado, let us discuss the five best idle tap games for Android in 2022.
Best Idle Tap Games For Android 2022
There are many great idle tap games for Android, and it can be hard to decide which ones to download.
That's why we've compiled a list of Android's five best idle tap games in 2022.
1. Idle Slime Miner
Idle Slime Miner is a fun game that lets you mine for gems and gold.
You can upgrade your equipment to mine faster and get more gold, but the best part of the game is how customizable it is.
There are over 100 different upgrades available in this idle clicker, so there's no limit on what kind of mining experience you can have.
The only downside?
It's free-to-play only; no ads or in-app purchases here!
But if you're looking for a fun clicker that lets you mine for gems and gold, this is one of the best options.
2. Idle Dungeon Clicker
Idle Dungeon Clicker is an idle tap game that you can play on your Android or iOS device.
This game aims to help the hero, trapped in a dungeon, escape by tapping the screen.
As you progress through levels, new items and characters will appear on your way out of the dungeon.
Some Idle Dungeon Clicker features are:
Unlocking new dungeons and completing them to collect coins
Upgrading weapons and armor, so they last longer or deal more damage
The game also has a quest mode that you can play through to unlock new items and levels.
The quests are similar to a story mode but aren't as long or involved (they're just one level after another).
There is an option for multiplayer too.
If you want to compete against your friends, feel free to do so.
You can increase the number of taps per second by upgrading your character's speed and health. 
Read Also:
3. Idle Factory Tycoon
Idle Factory Tycoon is a clicker game you can play on Android and iOS.
It's not just a factory sim; it also has strategy elements.
You can build your factories, manage your resources and create products.
The better the products you produce in this idle game, the more money you will also earn!
You can also upgrade your factories and hire workers to help you with more tasks.
You can play this game in single-player or multiplayer, depending on your preference.
Factory Tycoon is a great idle game with many different strategies you can try.
4. Tap The Illusory Cracked Gemstone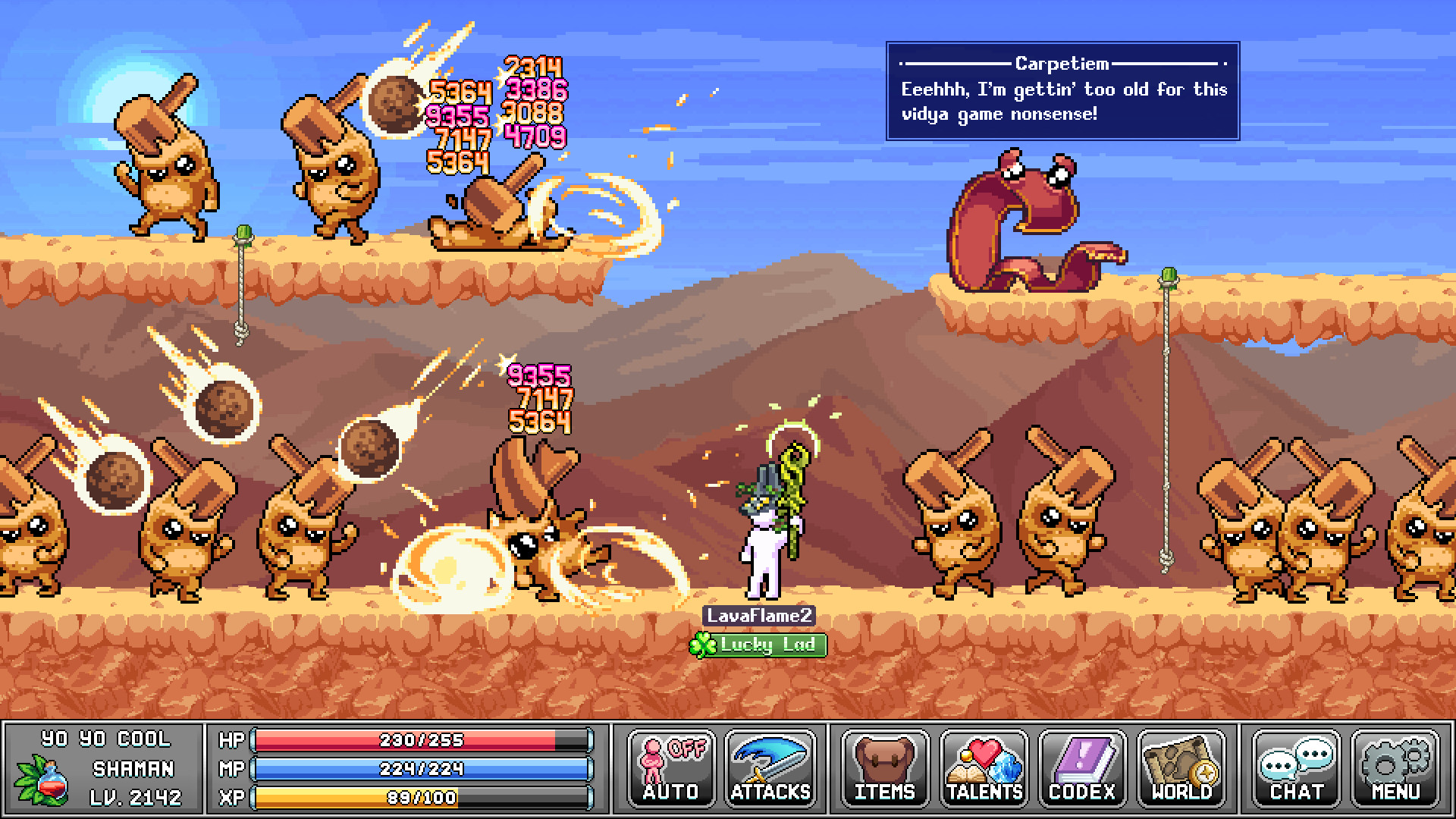 Tap the Illusory Cracked Gemstone is an idle tap game with a cute art style and story mode. You can choose to play it on your phone or your tablet. 
The game is free to play but has in-app purchases if you want more currencies or diamonds (the premium currency).
The gameplay revolves around tapping certain gems cracked open so that they won't fall off the screen before you can reach them.
If one falls off before it reaches its destination, then there will be fewer points awarded for completing each level than usual because of how far apart some obstacles are from one another.
5. Infinity Looper – Endless Arcade Clicker Game
Infinity Looper is a fun and addictive idle clicker game.
It has a retro pixel art style, an awesome soundtrack, and many characters to unlock.
The basic idea behind this action game is to tap on the screen as quickly as possible while idle so that your character can go into the looping mode.
The longer you last in this mode, the more points you will get.
In addition to tapping on the screen fast enough, there are also some special abilities, such as shooting lightning bolts or summoning meteors from outer space.
For free, you can play Infinity Looper on your Android phone or tablet (iOS coming soon).
It's not the most original, but if you are looking for an idle clicker with an interesting story and a great gameplay twist, this may not be your best option.
FAQs
1. What Is The Most Popular Idle Game?
The best idle game on mobile is Raid.
2. What Is The No. 1 Game On Android?
3. What Is An Idle Game On Mobile?
They are games that help a player progress through no interaction with the game. The games play themselves.
4. Why Do Idle Games Exist?
These games are made to make you feel weak and powerful simultaneously, making them feel addictive. 
5. What Category Are Clicker Games?
Incremental games, also known as clicker games, clicking games (on PCs), or tap games (in mobile games), are video games whose gameplay consists of the player performing simple actions such as clicking on the screen repeatedly.
6. What Is The Oldest Idle Game?
Progress Quest (2002) is considered the first idle game.
7. What Was The First Idle Clicker Game?
"Idle" or "self-playing games" are a new type of video game that, according to Pecorella, first emerged in 2002 with Eric Fredrickson's Progress Quest, a self-playing RPG that cannot be affected by the player.
8. What Is Good About An Idle Game?
Idle games do not need a player's constant attention and can therefore be active while a player does other things and even runs while a player is sleeping.
9. What Is The Most Fun Idle Game?
AFK Arena.
Cats & Soup.
RAID: Shadow Legends.
Realm Grinder.
Fallout Shelter.
What's The Best Incremental Game?
Conclusion
There are some interesting options for idle tap games in 2022.
These five best idle tap games for Android are a new genre that one can play in the background while you do other things on your phone.
These games allow you to tap and swipe to control the action, but they won't interrupt your flow of thought like other smartphone apps.
They're also fun and engaging, so they're great for killing time when you don't want anything else going on in your life.
These are some of the best idle tap games for Android for you to play in 2022.
Have fun!