China's e-book market is the largest in the world, with an estimated $1.7 billion in sales. In this article, we will take a look at some of the best e-book devices in China that can help you get started with your e-book reading habit.
Information On Ebook Devices / Readers
An e-book also called an e-reader or e-book device, is a mobile electronic device primarily intended for reading electronic books and periodicals over the internet. 
An e-book reader is similar in form but more limited in purpose than a tablet. Compared to tablets, many e-readers are better for reading than tablets because they are more portable, read better in the sun, and have longer battery life.
Types Of E-Book Devices
LCD E-Book
The LCD e-book screen comes with its own light source. They have a wide color tone usage and fast page refresh for more vivid colors and smoother, animated page turns. 
However, with prolonged use, your eyes may tire easily, and since it has its own light source, it consumes a lot of energy when in use.
E-Ink Electronic Device
The E-Ink electronic reader consists of many electronic ink capsules that display white or black colors through positive and negative voltages.
The electronic screen operates on reflected light to offer a more natural reading experience, more like a real book, without harming the eyes. In addition, it only consumes power when you flip pages, making it very energy efficient.
Things To Know When Shopping For An Ebook Device
1. The Size
When the size of the e-book is portable enough, it becomes easier to carry it. However, if it appears in a larger size, the reading experience becomes better. 
Most e-book readers allow you to zoom out the text. So, depending on your preference, choose an e-book reader that is the best size for you.
2. Format
When shopping for an e-book reader, you should pay attention to its format, as some readers prefer the type of file it supports. 
3. Storage Capacity
Some e-book readers have limited internal memory that is only sufficient to store multiple-text e-books. Some newer models have built-in memory slots to expand storage capacity.
This allows users to store more data. Most e-book readers have Wi-Fi connectivity, so users can use cloud storage, making it easy for them to access many e-books without memory limitations.
4. Resources
Before buying an e-book reader, check its sources. Many e-readers have their own bookstores, and manufacturers produce different books. 
For example, Amazon has more English eBooks, while Rakuten Kobo has more traditional Chinese eBooks.
5. Read-Out Function
Some electronic readers are equipped with a text-to-speech input function, which makes reading mechanical. 
The good news is that there are many children's books with audio versions interpreted by real people with friendlier, emotional, and more realistic voices.
6. The Resolution
To view e-book images such as comics, photo books, etc., pick a higher resolution e-book reader to see details.
7. Built-In Backlight
The built-in backlight feature is made for those who love reading at night. So, choosing an e-book reader with a built-in backlight for your comfort is best. This makes it easier to read text any time of the day
8. Waterproof Function
Some people like to use e-book readers on the toilet or in the bathroom. Many e-readers with strong waterproof properties prevent damage from moisture or splashes, so you don't have to worry about them malfunctioning or not working even if you soak them in the bathtub.
Read More: 7 Best WiFi Hotspot Devices To Buy In 2022
Best E-Book Devices In China In 2022
1. The Kindle
Kindle is a type of e-reader designed and marketed by Amazon.com. The Amazon Kindle devices enable users to buy, browse, download, and read e-books, newspapers, magazines, and other digital media via wireless networking to the Kindle Store.
The first generation of the device was announced on January 6, 2011, with the launch of an online store that offers a selection of free eBooks.
These books are available in English only but can be translated into other languages through third-party publishers who have partnered with Amazon to produce their own versions for sale on its platform. In addition to books, this device also supports audiobooks.
The second generation was announced in September 2012 at its press conference in New York City with several improvements.
This includes faster page turns (50%), double touch screen technology making scrolling easier, and 3G connectivity, allowing users access anywhere without needing external accessories such as cables or chargers.
2. iPad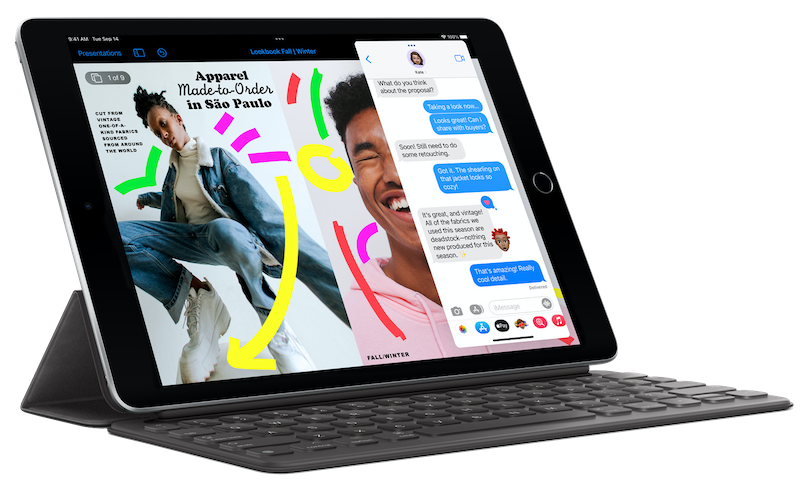 The iPad is the best e-book device in China because of its large screen, easy-to-use interface, and many features. It has a 9.7-inch display and an AMOLED panel with a resolution of 2048 x 1536 pixels (264 PPI).
This device can be controlled by touch or by buttons on its face. The iPad has 32GB of internal memory, which can expand up to 256GB via a MicroSD card slot. 
The battery life lasts up to 10 hours if you use it only for reading books, but it can run 15 hours continuously if used as a normal tablet computer with Wi-Fi enabled
3. Kobo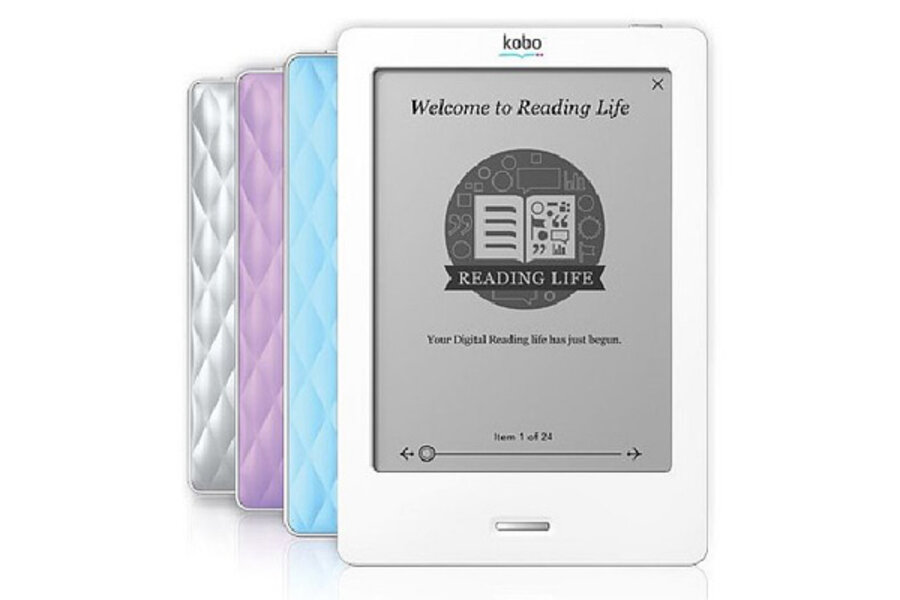 Kobo is a Canadian e-book retailer and international e-book distributor. The organization was founded in Toronto, Ontario, Canada, in 2010. It was acquired by Rakuten, Inc. in 2011 and became a subsidiary of Rakuten Kobo Inc.
It offers digital book readers that use an e-ink display with no backlight for reading in the dark or outside when the light is low.
Kobo devices have free access to their library of over 1 million titles from publishers, including HarperCollins Publishers / Simon & Schuster / Penguin Random House Digital LLC, among others.
4. Surface
The Surface is an electronic device manufactured by Microsoft. It's a tablet computer that runs on Microsoft Windows 10 and has a touchscreen display, which can be used to swipe and tap on the screen. 
It also has a built-in kickstand, a feature unique to Surface, allowing it to be propped up like an e-book reader or laptop.
5. Huawei Media Pad
Huawei Media Pad is a tablet computer developed and marketed by Huawei. It has a 7.0-inch (180 mm) TFT LCD, 8 GB of internal storage, and 1 GB of RAM.
The MediaPad M3 features a quad-core processor with performance up to 2 GHz. It offers 4G LTE connectivity for internet surfing, streaming videos, and playing games on the go with its 3G/4G dual SIM card slots.
FAQ
What Is The Most Popular E-Reader?
The all-new 11th generation Kindle Paperwhite is the best e-book device money can buy. The device offers a notable upgrade in terms of reading experience compared to the Kindle Basic.
Is There A Chinese Version Of Kindle?
Available only in China, the new device works much like any other Kindle, with one key customization. 
In addition to holding titles from Amazon, it allows users to shop at Migo, a popular e-book store run by state-owned China Mobile and the largest telco in the country.
Are Ereaders Still Popular?
With instant access to Amazon's vast online library of titles, the Kindle is still the most popular e-reader in the world.
How Long Do Ereaders Last?
The average lifespan of a Kindle Paperwhite is about 6-7 years. The Kindle Paperwhite has the largest battery that lasts up to 3-4 weeks on a single charge. 
So you don't have to charge the Kindle Paperwhite as often as other models.
Which Ereader Is Best For Pdf Files?
The best is the Kindle Oasis; if you are looking for a feature-rich e-book device, read no further.
Which Ereader Is Best For Library Download?
Consider using a modern Android tablet or iPad if you want to enjoy the library's complete eBook collection. An Android phone or iPhone will do the trick if you don't mind a small screen.
How Many Books Can A Kindle Hold?
On average, a Kindle can hold about 250 to 300 Kindle books for every 1GB of free disk space. 
This may vary depending on the format of the e-books used. The "epub" file format usually takes up less space and stores more books.
Is Kindle E-Book Only?
Kindle exclusive content isn't just e-books. Shorter reads come in, too, including Amazon's special projects: Kindle Singles (369), Kindle Worlds (92), and finally, a huge number of Kindle Short Reads (305,392). 
There are nearly 1.2 million digital publications offered by Amazon alone.
Can An Ipad Be An E-Reader?
Overall, the iPad has some notable strengths as an e-book reader:
The ability to read e-books from multiple sources.
A backlit screen for reading at night.
Various on-screen tasks that make navigation easy and intuitive.
Is It Better To Read On Kindle Or Ipad?
The Kindle is better for reading than the iPad because it has an e-ink display that mimics the experience of reading a book. 
In addition, the Kindle is also cheaper, has better battery life that lasts significantly longer, less strain on the eyes, and is durable.
Conclusion
As stated earlier, chinas e-book has billions of sales, and this article hopes to prepare you to become part of that statistics. The devices mentioned above are easy to use and are a good bet for your money.
We hope this article on the best e-book devices in china exposes you to the possibilities and advantages of having a personal e-book device as your reading aid and motivation.