No doubt, Dropbox has made it to the list of one of the most sought-after cloud storage services among numerous others offering relatively the same or a bit additional services – basically securing essential data.
However, there are superior Dropbox alternatives that are more reliable and provide a larger range of functions.
In this post, I will be taking you through the top five Dropbox alternatives. Let's find out what they are.
What Are The Top Five Dropbox Alternatives? 
When it comes to data privacy and characteristics like speed, usability, and distant synchronization, Dropbox is undoubtedly your best bet, however, there are other areas that make choosing Dropbox a wrong move, and that is why we have alternatives.
In this section, we will find out what these dropbox alternatives are and what makes them a top choice. 
Let's delve right into that.
1. Sync.com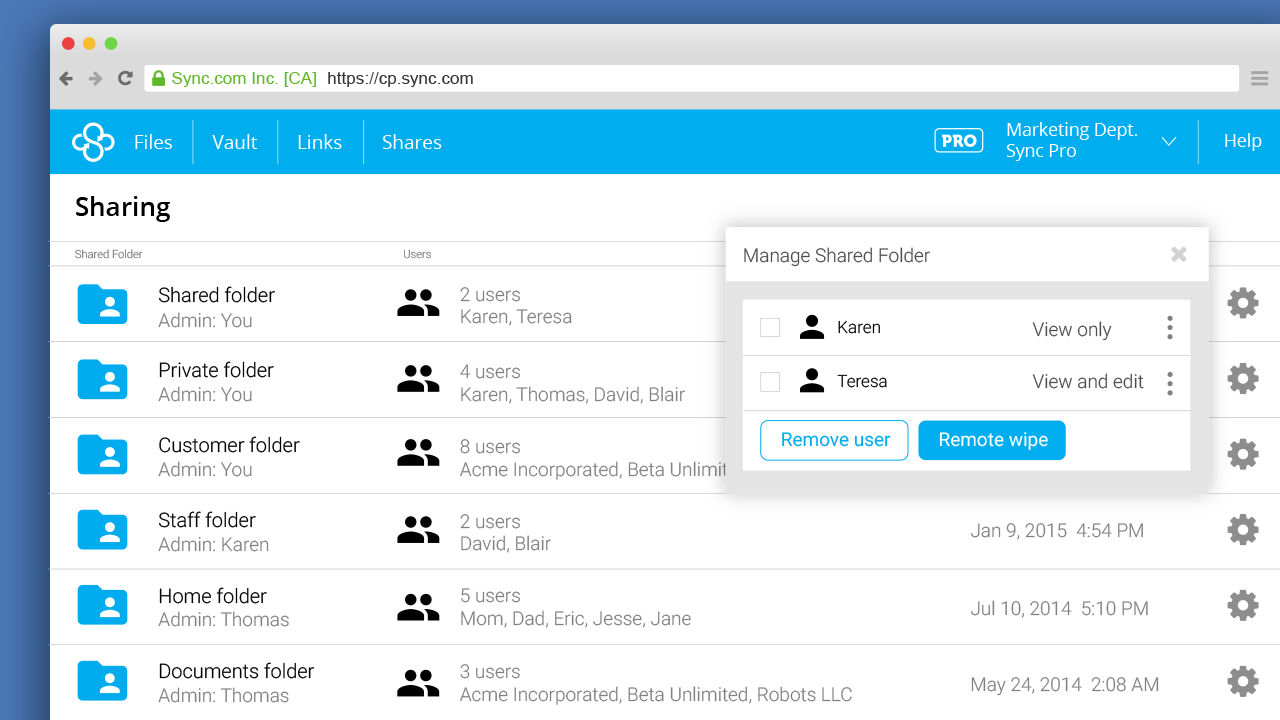 If you are looking for cheaper yet amazing services, then you should settle for Sync as an alternative to Dropbox. 
You can utilize this ser-friend cloud service as a private or individual user, and you can save important data, files, videos, and photographs and access them even offline. 
Sync offers 5GB of free cloud storage for your files and documents upon registering.
Furthermore, Sync provides remote locking device services that make your files secure from most people, including the eyes of hosts, and interestingly, it's the most suitable method for storing your cloud storage information on a single machine.
Aside from having a user-friendly interface, it handles collaboration thereby allowing you to share the folder you want to collaborate on, and enabling others to access it using a link, so they don't even need to have a Sync account before they can view it. 
Advantages Of Using Sync As A Dropbox Alternative
1. It allows you to store data with ease
2. It enables you to adjust passwords
Disadvantages Of Using Sync As A Dropbox Alternative
1. It's a bit slower than others.
2. It has a poor interface
2. OneDrive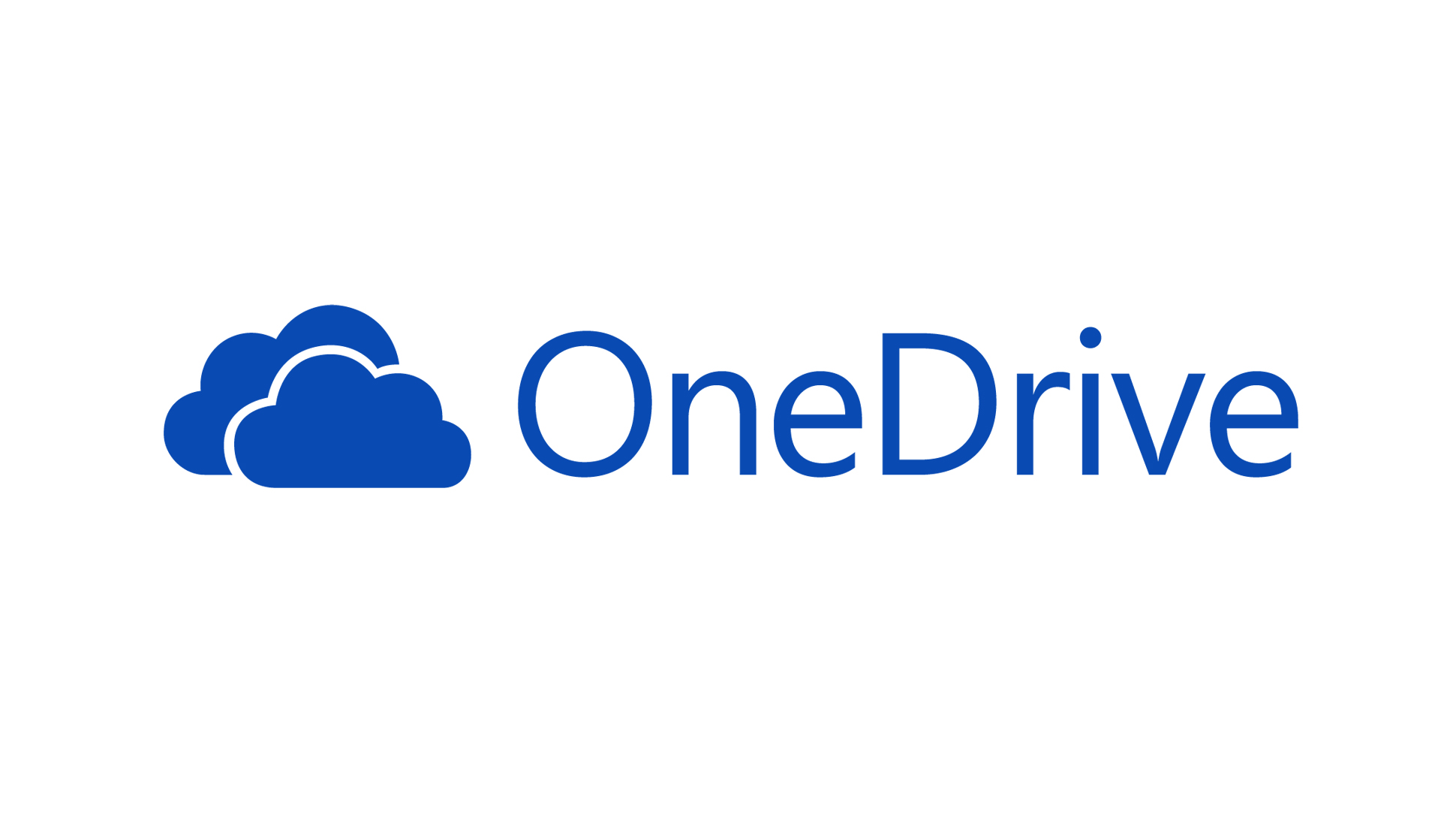 Onedrive Cloud service is yet another prominent alternative to Dropbox. All thanks to its incredible features such as being well integrated into windows which makes it easy for every user of the company's business system.
Interestingly, every new user is offered 15GB of free cloud storage, and it is your best bet for storing important papers and images.
The pricing isn't left out as users are provided with various plans to select the one that best suits them.
Furthermore, just like Dropbox and Google Drive, it has cross-platform app support, syncs speedily, and has an inbuilt note-taking app, which comes in handy.
Advantages Of Using OneDrive As A Dropbox Alternative
1. It secures cloud storage
2. It's easy to use
Disadvantages Of Using OneDrive As A Dropbox Alternative
1. No zero-knowledge encryption 
3. P.Cloud
Having been in existence for just 3 and half years, P cloud could easily come off as a newbie in the cloud storage business yet it has more than 7 million users.
When it comes to collaboration and sharing, dropbox tops the chart, however, P cloud knows its onion in the aspects of safety, confidentiality, and performance.
Furthermore,  its free plan includes 10 GB of storage unlike dropbox which offers 2GB of free cloud storage but you are required to enter your email address, upload files, and install the applications before you can access a portion of it.
Worthy of mention is the fact that the desktop app PCloud drive doesn't use the storage of your computer by default. Users are allowed to move files from Dropbox to P-Cloud using a free click.
Some of the P-cloud service packages include 500GB for #3.99 monthly, 2TB for $7.99 monthly, 2TB for $350 one-off payment, Lifetime Plan, and others.
Advantages Of Using P Cloud As A Dropbox Alternative
1. It provides 10GB of free storage services provide
2. It can secure file of any file size with ease
Disadvantages Of Using P Cloud As A Dropbox Alternative
1. It is difficult to use.
2. No document integration
4. Google Drive
Speaking of one of the dropbox alternatives, Google Drive, a cloud storage platform for the Google software suite easily comes to mind. 
There are various reasons why it's a top dropbox alternative, and that includes the fact that once you register on this platform, you will be given 15GB of cloud storage for free which is probably enough if you are not a heavy user, unlike dropbox that offers 2GB of free cloud storage.
This free cloud storage allows you to back up all of your photographs and videos at a slightly lesser quality, and this doesn't affect your free account storage.
Furthermore, users are given access to different inbuilt Google productivity tools ranging from Google Docs to Slides, Sheets, Calendar, Hangout and so much more. 
Interestingly, accessing your files on Google Drive is simple, and it features applications for your devices, including Android, iOS. 
Let's discuss the cost of Packages on Google Drive. You can purchase 100 GB for $1.99, 1 TB for $9.99, and 30 TB for $299.99 monthly.
Advantages Of Using Google Drive As A Dropbox Alternative
1. It is easy to use
2. It has apps for various devices
Disadvantages Of Using Google Drive As A Dropbox Alternative
1. It has limited storage
2. It has a poor privacy
5. Mega
Mega is a viable alternative for dropbox as it majorly provides security and privacy.
I would also like to state that it offers 50GB of free storage which is times 10 of what dropbox offers thereby making it cloud storage with the most enormous amount of free storage among others on this list.
Irrespective of the operating system, Mega allows users to access stored data from any device through its cross-platform app support as long as they have an internet connection, and you can share files by creating a link or sending them via email.
Additionally, Mega offers 200GB of cloud storage for €4.99, 500GB for €9.99, 2TB for €19.99, and 4TB for €29.99, and if you want to be able to set a password or expiration date, just like Dropbox, you need a premium membership. 
Advantages Of Using OneDrive As A Mega Alternative
1. It has a great privacy
2. Folder synchronization
Disadvantages Of Using OneDrive As A Mega Alternative
1. It has a basic interface
2. No collaboration
Conclusion
I have successfully taken you through the top five Dropbox alternatives, and why they made it to our list.
Which of these viable options do you think you would like to settle for? Do share your thoughts with me in the comment section.
Also, are there other suitable dropbox alternatives that you feel should have made it to our list, still share with us in the comment section, so that we can rub minds together.