One of the advantages of having an App computer is the ability to access a wide variety of apps ranging from productivity apps to photo and video editors, security suites, and others either from the Apple's own App Store or from third-party developer websites.
That being said, if you just bought a Mac or recently updated yours, you may be wondering what apps you should install on your system, this article will provide you with the best apps for your new Mac. 
Let's delve right into it
Top Apps For Your New Mac 
Whether you've been using your Mac or just acquired a new one, I am sure you wouldn't want unnecessary apps on it, and so I will be pointing you to some useful apps for different purposes that are worth installing on your Mac.
Below is a list of best apps for your new Mac:
– For Productivity
I recommend the apps below for your Mac to enhance productivity:
1. CheatSheet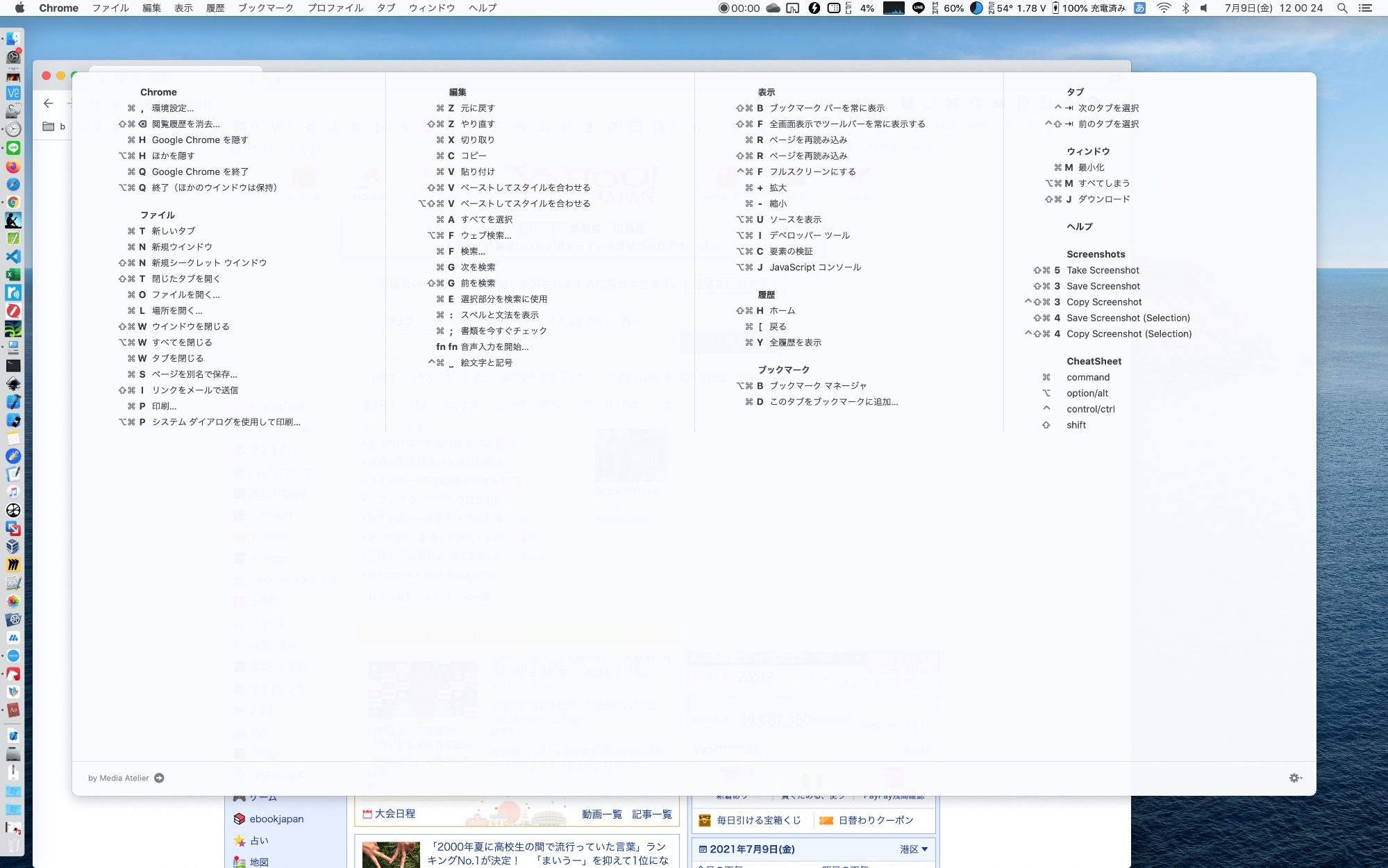 Think of the hassle you would go through trying to recall different keyboard shortcuts or various apps shortcuts, you will unarguably be frustrated.
But with CheatSheet, you no longer have to go through all of that, all you need to do is to click its hotkey, and a window listing all the active shortcuts of the app you are presently using will pop up.
This means that you don't even need to specify the app you need the app for, and if you no longer need it, release the hotkey, and it is gone.
The name CheatSheet perfectly suits this app as it helps you boycott having to remember all of those shortcuts.
2. Fantastical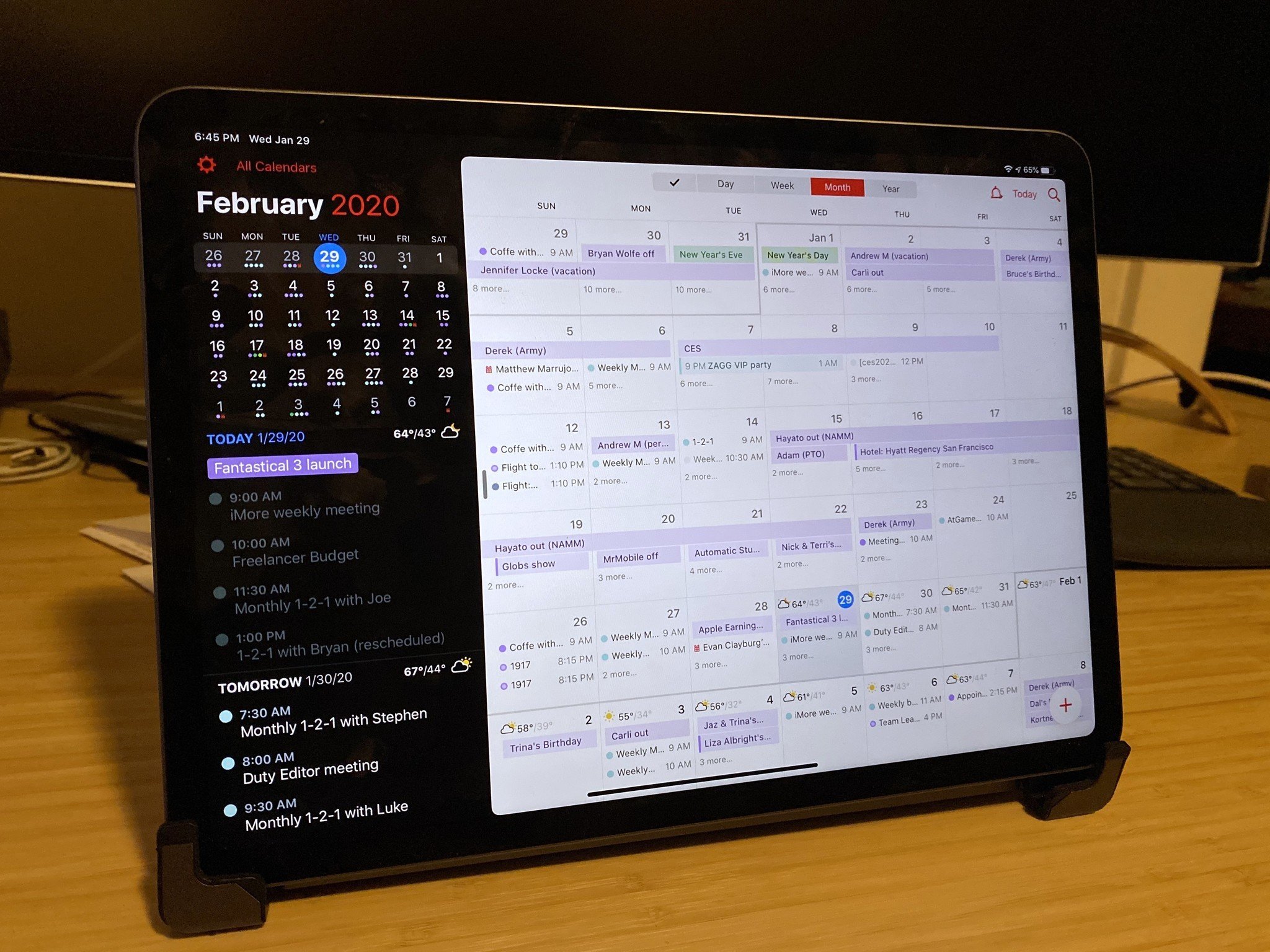 Time is of great essence, and that is what the Fantastical app is here for.
It is a calendar app that enables you access to a powerful set of tools, and a beautiful full-screen calendar window.
As long as you pay for subscriptions which starts at $3.33 monthly (when billed yearly) for both individuals and families, you can access its endless values such as creating reminders in magical ways for you, providing   priority email support, weather forecast, and lots more.
If you go for the free edition, you will only be able to add and delete events, get the three-day forecast, and a few other features. 
3. Folder Tidy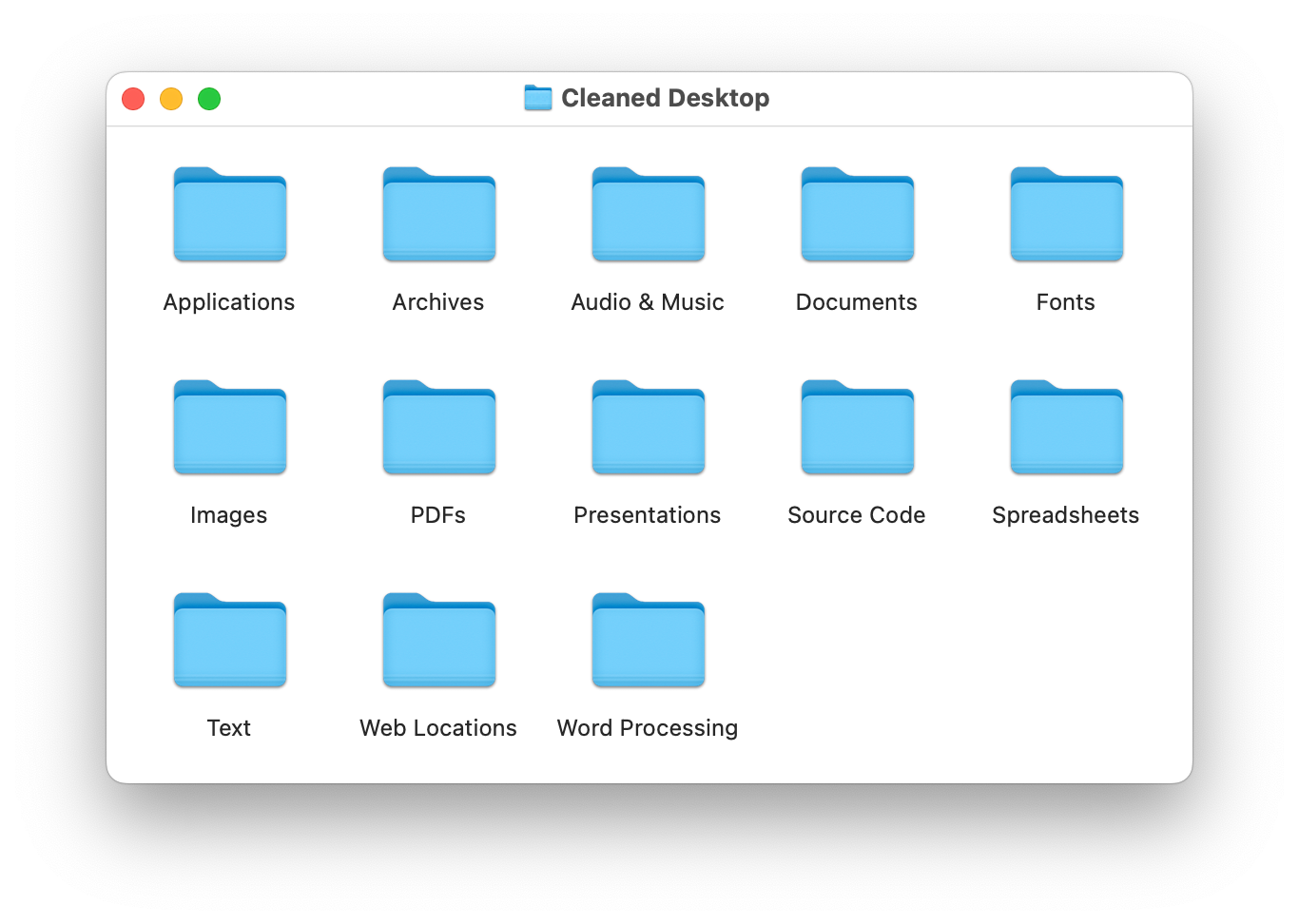 Have you ever been stuck searching for an important file in your phone? At that point, confusion sets in.
This is where Folder Tidy comes in to help in the simplest way.
A lot of people have over time tried arranging all their Mac's folders neatly, however, after some time, it would look as though they didn't.
With the Folder Tidy app, you just need one click to get  your files sorted into orderly subfolders using its own ruleset, and you can even include custom rules to enable your files to get sorted the way you would rather have it.
That being said, this app rules out the time and efforts you will expend searching for particular files or folders manually, and if at any point, you wish for things to get back to how they were, they click the undo button. 
4. GoodTask
GoodTask is undoubtedly one of the best reminders apps you can find anywhere as it helps users add new reminders using just text snippets, or make smart lists based on the specific criteria you want.
To achieve all of those, you need to use its power features because it wouldn't respond to you if you just need to create entries quickly. 
Additionally, this Mac app enables users to tweak functions of the app such the calendar view to the way they like it.
5. Google Chrome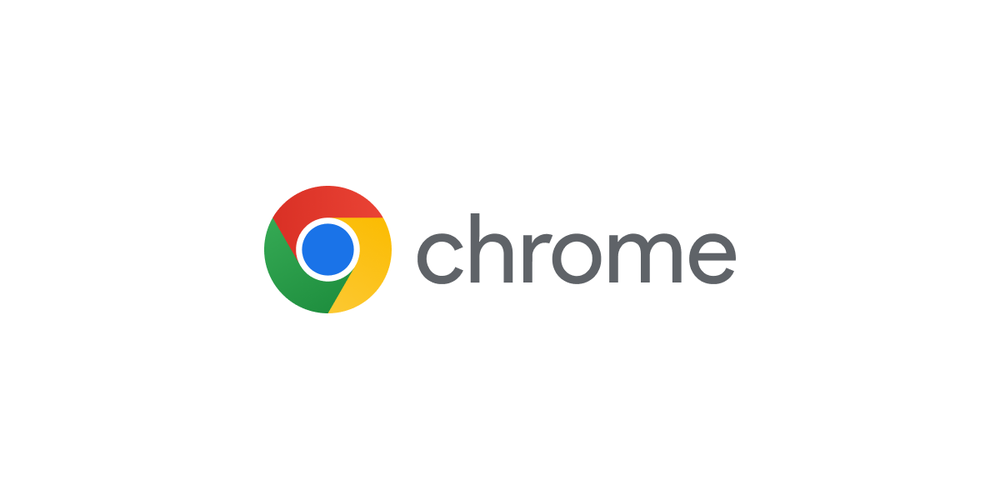 For browsing on your Mac, I recommend Chrome as it has a rich feature set, robust ecosystem, an active speed to give you the best browsing experience, and also has the ability to sync all your information across various computers and mobile devices automatically.
Aside from being one of the fastest browsers available for Mac, it has extensive customization and instant search capabilities.
Sadly, user privacy protection for Chrome is notably one of the weakest for, so, before installing, you may want to put that into consideration.
Read More:
6. Hazel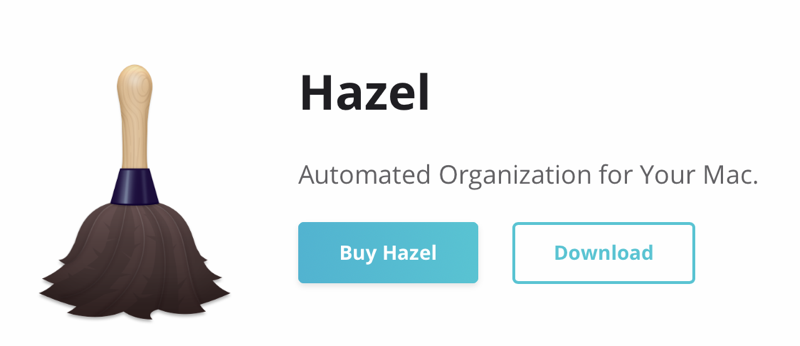 Whether you want to sort out a particular type of file, apply specific rules to each file, folder, and download on your device, or apply names and tags automatically, Hazel is an excellent work app that can help you to achieve this.
Interestingly, this app is useful for different purposes, and it is customizable such that you can create your own rules for how you want the app to identify, sort, and move all your files or downloads. 
While it provides you with incredible file management, it may take some time  before you can set up the rule set you want to apply for your files.
With $42, you can access this app, and you can also purchase it for $65 for a group of five.
7. Keyboard Maestro
If you are new to automation features, the Keyboard Maestro app will overwhelm you at first but having an experience with Shortcuts on iOS  will help you get a hang on it as it definitely worths the hassle.
This app helps to make your day-to-day task easier by either simplifying it or canceling minor tasks by automating various tasks such as waking your Mac at a specific time, and automatically opening and running windows in a particular order when you open an app.
Interestingly, you only need to buy this app once, and it costs $36 as there isn't any subscription, however, when you want to upgrade to a new version, you may be required to pay.
8. Microsoft 365
Another useful app for productivity-oriented users is Microsoft 365 which has various features like Microsoft Word, Outlook, OneNote, Excel, PowerPoint, and OneDrive necessary for creating documents, spreadsheets, and presentations.
Although there is a free web-based version of it, you can still subscribe to a monthly subscription of $7 monthly, and $10 monthly for six users. 
Irrespective of the subscription or plan you settle for, you will be offered 1TB of storage for each individual regardless of the plan.
9. Notion
Notion is one of the top apps for your new Mac, especially for professionals who need help organizing and compiling their workflows in a bid to enhance productivity.
Truthfully, you need to master this app before you can use it maximally because it performs varied functions such as working as a database,  Kanban board, calendar, and more. 
Every professional needs this app on their Mac, especially for project management, book writing, social media calendars, and any other thing you can think of.
10. Parcel
Parcel is a tracking app that works with over 200 services including popular ones like FedEx, USPS, and UPS.
When you buy something online, you can use this device to track where your parcel is at every point in time, so if you always make online purchases, this app comes handy.
However, you need to pay a subscription fee of $3 per year.
11. PDF Expert
It's safe to refer to PDF Expert as a minimalist of software, and it offers great help when working with PDF.
Of course, almost everyone works with PDF, so, PDF expert is essential as it allows you to fill out forms, grants you a host of tools for editing, annotating, and signing files on the fly and merge PDFs.
Thankfully, it matches with Apple's Continuity and Handoff features thereby enabling users to swap devices while in the middle of a document, ans still not lose their work.
12. Pocket
From the name, you can deduce that this Mac app allows you to "pocket" something – pun intended.
Your articles, videos, and web pages can be kept using this app for future viewing, and not just that, it is ideal for sharing whatever you love among friends.
For instance, if you see an interesting article while on transit, you can "pocket" it, and on getting home, you can pull it up on the big screen with their accompanying text, pictures, and links.
Additionally, it consolidates all the content in a simple, easy-to-use interface which can also be accessed offline.
Although you can use the Pocket app for free, your search capabilities will be restricted, and you will also encounter ads frequently, so you may want to take advantage of the premium subscription ($5 monthly or $45 yearly) to enjoy extensive search capabilities and an ad-free experience.
– For Interface
Take look at the best apps to install that will aid the interface of your new Mac:
1. Alfred
Alfred is an app that launches applications.
Just like you have Siri, this app can swiftly carry out calculations, execute web searches, and find word definitions as well as any other thing you can think of.
That being said, with Alfred, you can automate tasks and perform advanced functions, and I recommend the version 4 as it enhances the workflow creator, introduces rich text snippets, and lots more.
2. Amphetamine
Amphetamine is your go-to Mac app if you wish to use your Mac to watch streams, videos, or any activity that doesn't require you to use your mouse, or keyboard throughout the duration.
This is to say that this app prevents your computer from going into sleep mode, starts the screensaver, or performs the auto-dim function throughout the extended period of use.
3. Bartender 4
Bartender 4 is a Mac app that simply helps your organizational skills thereby assisting you systematize different aspects of your interface.
So, if you have numerous apps, it will help you select the ones that appear in the menu bar and rearrange their position in such a way that will suit you. 
If you need extra space, this app can help you move certain items into the optional Bartender Barcan, and it also helps to quickly show or hide apps,  search for specific items, and adjust the size of the icon.
Interestingly, the most recent version of this app supports MacOS Monterey and M1 devices, and they grant you access to a four-week free trial before buying.
4. Magnet
If you multitask a lot on your app, instead of getting frustrated with having to view several windows side by side, use the Magnet app as it presents with a wide range of options on how to quickly arrange your desktop.
This app is ideal for your new mac because it enables you to drag and snap windows to the edges and corners of your screen, and then these windows are locked into place. 
Interestingly, this tool comes with predefined keyboard shortcuts in case the need to copy content from one app to another arises.
5. Noir
Noir is an important Mac app that protects your eyes as it enforces dark color schemes on websites as long as your Dark Mode is activated.
I bet you have experienced being greeted with a bright white website, especially at night even after switching on Dark Mode to browse because this website lacks its own dark version. 
This is where Noir comes in as it enforces a darkened, tasteful new look to the website such that it perfectly suits the style of the site. 
Interestingly, it can be customized such that you have the right to either select from a wide range of options the theme you want Noir to apply or create your own including setting site-specific rules.
You can get this app for your new Mac at $2.99 which is quite affordable.
6. Unclutter
Just as the name implies, unclutter is yet another Mac app that allows you to quickly store your notes, recent files, and clipboard information, and all of these can automatically sync across your devices through Dropbox.
Additionally, you can access Unclutter with a quick swipe from the top of your screen and even allows you to drag cards on top of other desktop windows.
Choose whether you want a light or dark theme while using the app.
– For Security And storage
In terms of security and storage, the apps listed below are relevant for your new or recently updated Mac:
1. 1Password
You can imagine the stress of having to recall all of your passwords for each of your accounts.
This is where 1Password comes in as it is an amazing password manager that secures all your passwords in a fully encrypted vault, and then you can use a master password to access them.
If you are an individual purchasing this app for a year, you will be charged $3 per month while the 1Password Families plan accommodates five individuals for $5 per month when purchased annually. 
2. Carbon Copy Cloner 6
Although we do not pray that the need to use this app arises, you will actually appreciate it in case your main drive fails.
The Carbon Copy Cloner 6 is a backup app that has the ability to create bootable backups of your startup disk. 
This means that if for any reason you can't  power on your Mac, maybe your main drive failed, you can boot from your backup.
Consider this app to be a lifesaver as you wouldn't lose anything as all you need to do is to back up your files and data to an external hard drive or another Mac, then with a few clicks, you can restore everything.
3. Little Snitch
With Little Snitch, you can control all of your incoming and outgoing connections. 
For instance, if you have an app that you don't want connecting to the internet, this permission blocker app can block it for you. 
Also, you can customize it in such a way that it blocks a particular app from accessing the internet forever, so if you would like to have control over everything going on with your Mac, this app is for you.
4. MacUpdater
It's very vital that you regularly update your Mac just to make sure you have the most recent features, and also get the latest security patches and bugs fixed. 
With the MacUpdater app, you can be sure that your Mac is up to date and ready to defend itself in case of any form of virus or risk.
Additionally, it saves you the time of having to update your Mac to the latest version of every app you've installed by going to their websites as MacUpdater will just scan all your apps, and fetch latest updates in splits of seconds. 
You just need to click a button, and everything is installed.
5. Surfshark
The importance of VPNs cannot be overemphasized as they help to privatize our internet activities, and also prevent hackers from accessing your private information. 
Among the numerous VPN options available on Mac ranging from cheap to costly ones, SurfShark is the best VPN for Macs giving value for your money. 
Although it doesn't offer numerous features, it can be installed on unlimited devices, has a clean and simple interface, and even saves you cost.
– For Photo and video editing
Below are best apps for your New Mac that will be of great use in editing your photos and videos
1. Affinity Photo
It may interest you to know that Affinity Photo has won several awards from App, and was recently referred to as the app of the year.
This photo-editing Mac app may just be the app you need to replace Adobe Photoshop as it can comfortably compete with Adobe's image-editing behemoth. 
Interestingly, Affinity Photo has sister apps used for graphic design and desktop publishing, and the both of them are suitable alternatives to Adobe's wares
All you need to do is to pay $35, and you don't have to pay for the app again – a feature that can't be found in photoshop.
2. CleanShot X
If you have tried taking screenshots and screen recording on MacOS, you can easily tell how tasking it could be, however, with the CleanShot X, this will no longer be an issue.
So, if you frequently take shots and make videos, this app shouldn't be missing from your new Mac.
Interestingly, this app gives more than 50 various tools that enable you to capture and edit screenshots, screen recordings, and also for adding notes or texts to your shots. 
Furthermore, its UI is perfectly compatible with MacOS Monterey as it is a modern one.
3. GIMP
GIMP is an image editor featuring shadow effects, filters, vector-based paths, exposure,  layer control, and everything you need to replace Adobe's monthly Photoshop.
Also, it offers similar auto functions to improve colors, equalize, and correct white balance on the fly, and even creates an open-source suite: Scribus (InDesign) and Inkscape (Illustrator) by working with other open-source Adobe alternatives.
Thankfully, it is free of charge yet still one of the best current alternatives to Photoshop.
4. HandBrake
It may come off as a surprise that in these modern times, people still rip DVDs. Well if you are one of such people, then this app is for you. 
Handbrake puts an end to the stress involved in converting media files and encoding videos.
This open-source software makes the entire process quick and easy using its wide range of video-editing tools tailor-made for splicing, modifying frame rate, and adding subtitles, among others.
5. Pixelmator Pro
No doubt, Mac users are blessed with a plethora of amazing photo-editing apps.
Despite these apps, the Pixelmator Pro is still recognized as one of the best out there as it has numerous intriguing features, and is presently  one of the fastest apps that has graced the world of photo-editing.
Entertainment And Social
Find below the list of best apps for your new Mac as long as entertainment is concerned:
1. Apple TV
More than just a mere Apple's subscription service, the Apple TV enables users to rent movies and grants them access to well-known services such as Paramount+ and Disney+. 
Worthy of note is the fact that this is one of the best innovations Apple has brought aside its numerous services as users can even stream shows to any of their Apple devices.
Interestingly, irrespective of the location of your friend, they can stream with you as this app works with SharePlay.
This app is a top entertaining one, little wonder why numerous shows on this app like Severance and Ted Lasso have won different awards.
2. Discord
In the past, Discord was known to be a gamers hub, however, this app is now considered a safe haven for meeting, and getting into relationships with people.
To make the whole setting more organized, you can create servers on any topic you want, with sub-forums and sections, and people who are interested in the topic can connect with you.
That being said, you can use Discord for chatting with friends via simple text or voice recordings, express yourselves using tons of emojis, and it has an in-built noise cancellation to shut off every distraction.
3. Epic Games Launcher
Interestingly, you can enjoy free games every month alongside reasonable discounts like 50% off Borderlands 3 on Epic Games launcher.
Thankfully, it offers games that are compatible with Mac such as Amnesia: Torchlight II, Borderlands 3, Layers of Fear, Tacoma,  Disco Elysium, The Dark Descent, Fortnite, and more since Mac-based games aren't the easiest to find.
In fact, the Epic Games Store library is the best place to find Mac- compatible games.
4. GOG Galaxy
Most gamers have several accounts on different clients, and this has become the trend as it's difficult to stay with just one gaming client – thanks to Epic's exclusive contracts with developers.
Although the GOG Galaxy works with the GOG store alongside their amazing DRM-free titles, you can as well download and launch games from other clients. 
This is to say that GOG can serve as just one client while still getting deals and exclusive titles from other online sellers, and thankfully, the future is bright as Galaxy intends to introduce new features like cross-platform chat.
5. Krisp
Krisp has come up with a solution to the numerous noise from the background ranging from traffic sounds to next door noise, and so on while on video calls.
The essence of installing this app on your Mac is to cancel background noise irrespective of how loud or unpleasant it is, and it is very easy to use.
All you need to do is to load it up, select it as your speaker and mic in your video-calling app, and sit back as it gets the job done. 
This app comes in handy, especially if you are in a professional meeting.
6. Spotify
No doubt, not everyone enjoys Apple Music, and this is where Spotify comes in as it is an ideal app for people who want to branch out beyond the Apple ecosystem. 
This app grants you access to the entire Spotify thereby allowing you to search and listen to almost any track, artist, or album of your choice.
Interestingly, it is free of charge, and you can even customize your playlists or capitalize on personal recommendations that cut across different music genres – jazz, hip hop, rock, and everything in between.
Frequently Asked Questions
What Is The Newest Mac Update 2022?
There are many of the programs on this list that have an immediate positive influence and could make using your Mac even more enjoyable right now. You might think about installing them:
A VPN app (or alternatively, a trustworthy VPN browser extension)
Utility apps like AppCleaner or CleanMyMac X
A way for you to keep your passwords safer, like 1Password
A way to make your interfaces more convenient, like Magnet or Unclutter
Do I Need To Download Antivirus Software For Mac?
There used to be a persistent misconception that Macs never contract viruses. However, it is just that—a myth. 
This misunderstanding may have arisen because, historically speaking, Macs have seemed to be quite safe and secure in comparison to other operating systems. 
Even now, if you are diligent about where you get and install software, it is still true.
Since these are the safest options, users are typically advised to get their software through the Mac app store or through the developer's official website.
However, Apple also implements OS-level safeguards that can help shield you from the worst threats available, such as Gatekeeper (which prevents you from installing third-party software) and XProtect (the built-in antivirus on macOS). Some viruses (adware, cryptocurrency miners, spyware, ransomware, trojan horses, etc.) may nevertheless manage to bypass these defenses.
Is Microsoft Word Free On Mac?
Microsoft now offers Office Online, which competes relatively directly with Google's productivity tools. 
Microsoft Word is accessible through Office Online for free, but there is a restriction – you can only use it on your browser.
You must pay if you want to use Microsoft Word as a desktop application. 
There are two methods to go about doing this: either get a perpetual license for the Microsoft Office package and keep it forever. 
The most recent version was made public in 2021. As an alternative, you can subscribe to Microsoft 365 (formerly known as Office 365) to get more frequent updates and more features
How Do I Get More Apps On My MacBook?
The best and easiest way for you to get more apps on your MacBook is by downloading and installing them from the Mac app store. Apps uploaded there are generally Apple-approved, which means they are most likely safe for use since getting an app on the store requires it to go through some checks. You can simply click the "Get" or "Buy" button for an app on the app store, and that will install it onto your Mac.
Alternatively, you can also find other apps via their official websites. However, we do not recommend that you download apps this way unless you trust the source.
Can I Download iPad Apps On My MacBook?
Your Mac must be running on Apple silicon, such as the M1 series, if you want to use iOS or iPadOS apps on it. It must also be running macOS Big Sur or a later version.
Because the three operating systems have a common architecture, Apple's arm-based M1 chip can run iOS and iPadOS apps. Some developers have recently begun updating their programs to make them better compatible with the OS on your Mac.
If they are offered there, you can even download them directly from the Mac app store
You may learn how to download iPhone and iPad apps to your Mac from a wealth of internet resources and tips. 
Keep in mind that you will need to use your mouse or trackpad and keyboard to manage and navigate these programs because Macs do not have touchscreens.
Conclusion
I have successfully taken you through the best apps for your new Mac that serve different purposes ranging from Security and storage to Entertainment and social, Interface, Productivity, and Photo and video editing.
It's safe to refer to this article as a comprehensive one.
That being said, let me know in the comment section which of these apps you would like to install on your new or recently updated Mac, and don't forget to let me know your reason(s).